Here it is... I started tearing down the old porch over the weekend. Im going to remove the porch and build a 14x14 deck with the existing overhang from the old porch still covering the first 4' of it.
Before...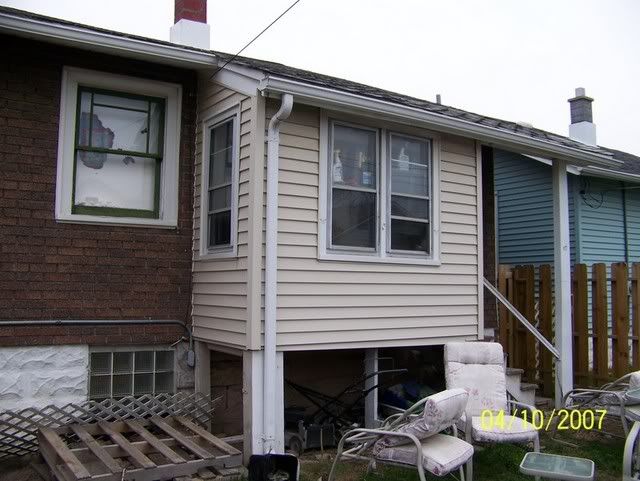 I have now learned what they mean when they say "they dont build them like they used too"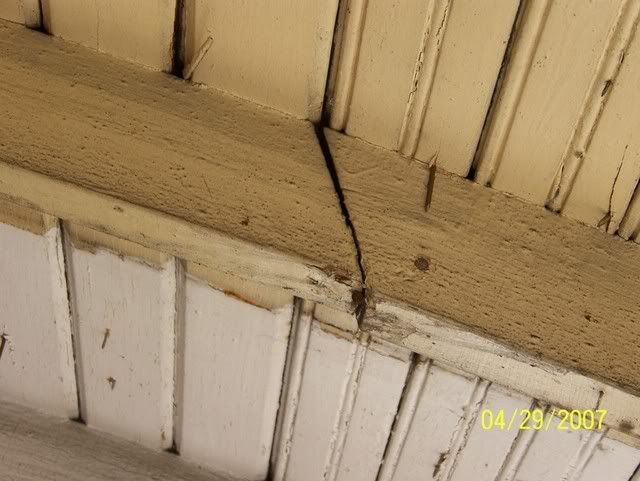 A now outdated pic of after (or in progress) As of right now everything but the old deck boards and outer support beams are off. I had to jack up the beam on your left 3" in order to get the roofline level. Im going to plant 6x6s 4' in the ground with a 4x6 beam running across between the 2 6x6s to support that roofline, (easier to understand in my head).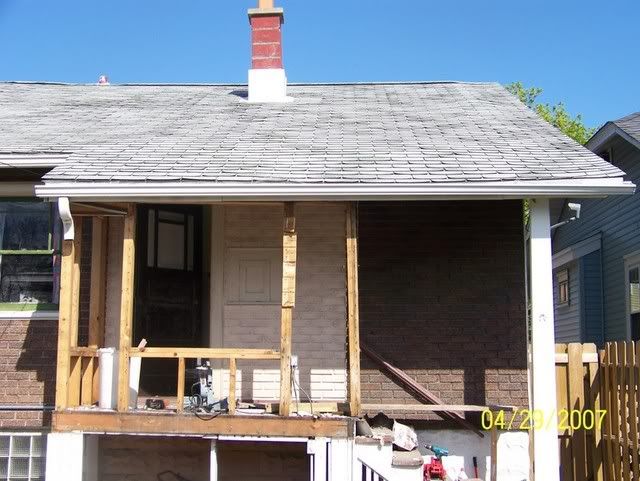 Building Inspector told me that I cant have an enclosed back porch, I said great, thats what Im getting rid of. Then he tol dme that since Im under 200 sq feet (Im at 196) and its going to be 24" off the ground I dont need a permit. All my neighbors have always told me that the local inspector is a pr!ck, but he was really cool with me. He helped me design things better than the drawing I had brought him and told me what he would expect too see if I needed a permit for it. My lumber is being delivered Tuesday afternoon and I have a TON of garbage to get out for the pickup on Wednesday morning.
More updates in time...with the finale being a pic of me enjoying a beer (finally sitting and having one) in front of the fire pit hopefully by Memorial Day weekend