Anyways, I'm not sure if this is a duplicate thread, but I saw this thread in another forum.
Show us what ya all got!
My Stats:
2007 Chevrolet Express Van 3500 (135" WB) Special Order which took 2 months
6.0L gasoline engine (I couldn't justify another $7000 for diesel)
Color - Silver Birch
Full Power including windows and locks
Side & Rear pop-out windows just in case the A/C craps out
Tow Package
I got the Alloy Rims from a GMC 2500HD pick up for $750 with good tires (Load Range E)
I added the Billet Grill, bug shield, and window vent shades.
Viper Alarm
Alpine double din DVD player with rear view camera
I'll take pics of the inside later, when I organize it a bit, kinda messy now.LOL.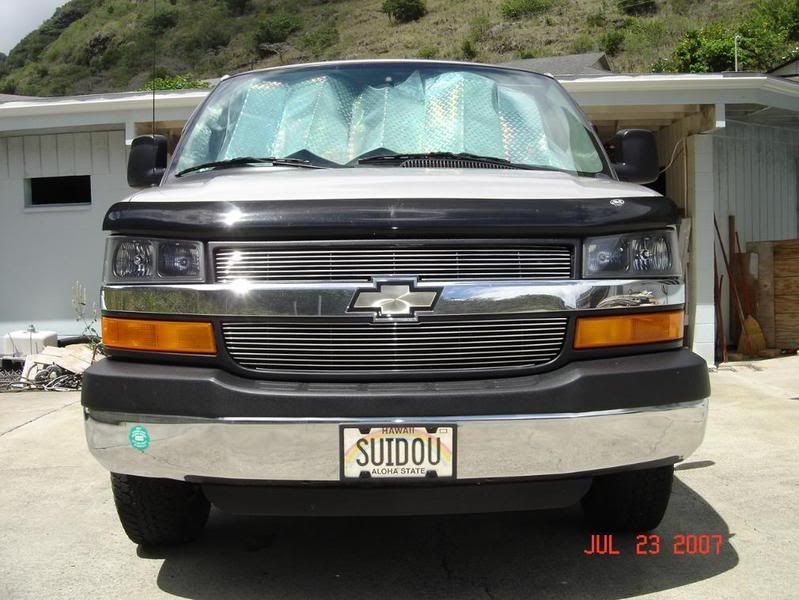 [/IMG]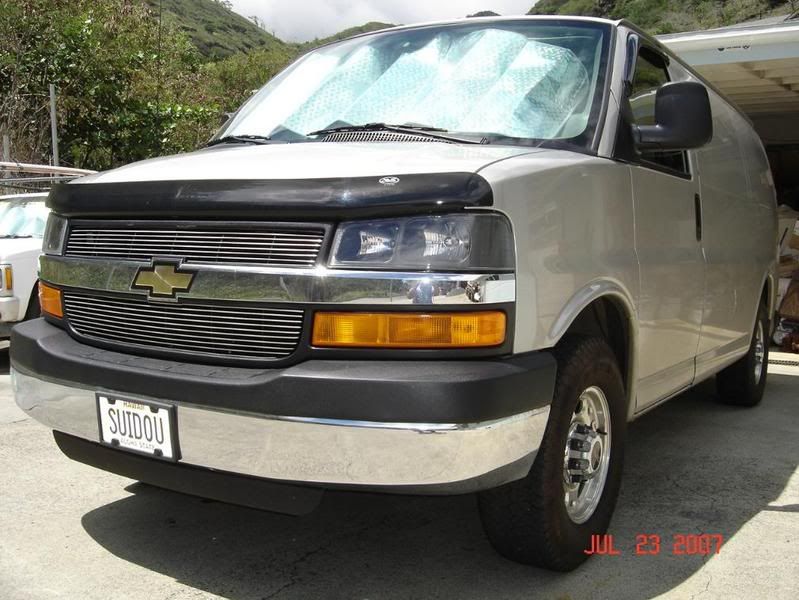 [/IMG]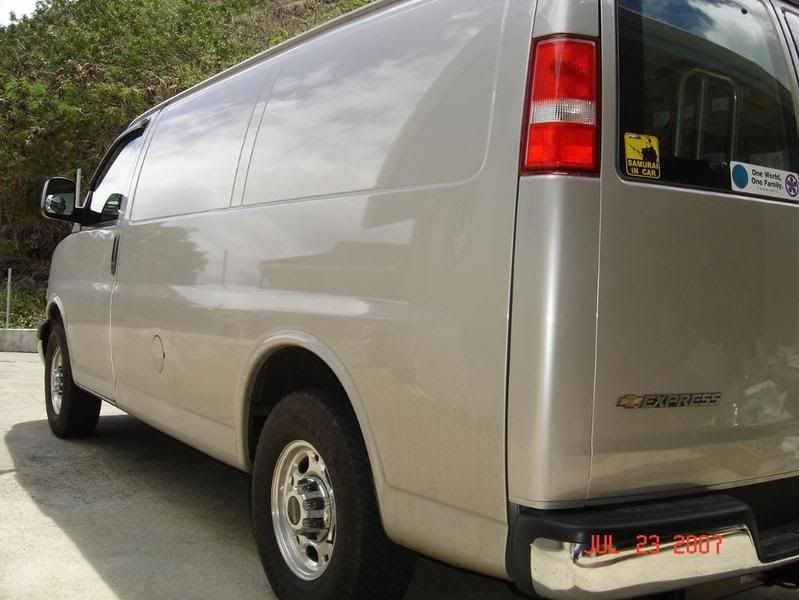 [/IMG]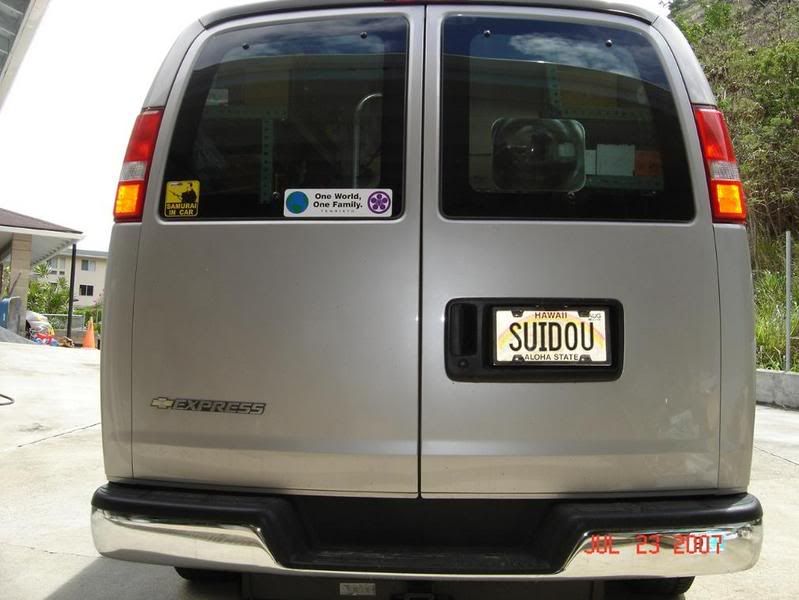 [/IMG]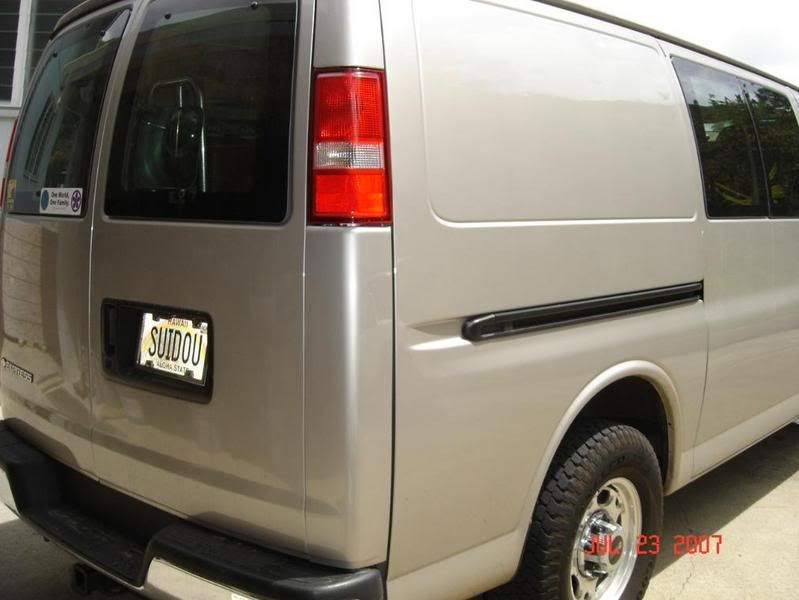 [/IMG]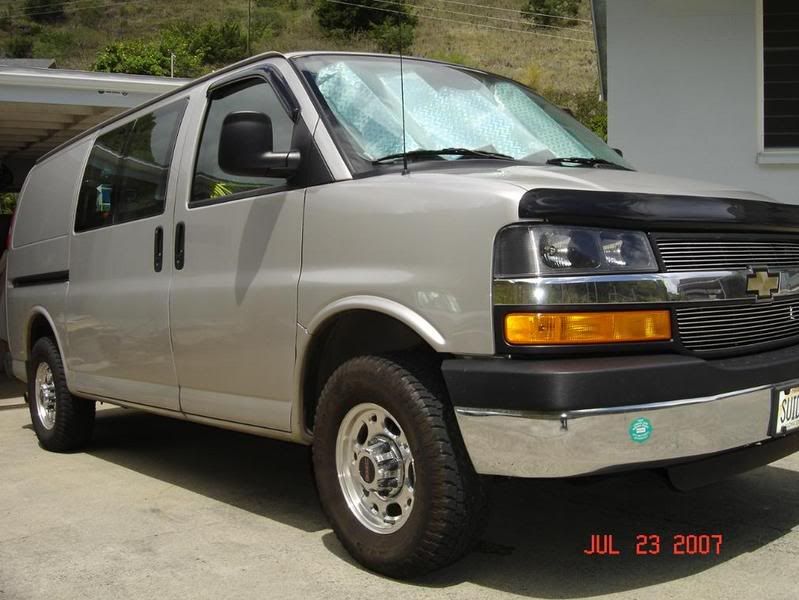 [/IMG]
Thanks again Aaron,
Tracy