I am redoing a bathroom including changing the layout - and at the same time replacing all of the copper DWV that is 50 years old and corroding (with PVC). Additionally the adjacent bathroom has layout issues with a toilet that is not vented before the shower ties in, and as such the shower trap gurgles (ALMOST siphoning). I want to correct this while it is all torn up.
 
The existing bathroom is a standard 5x8 layout with tub along back wall (left drain) and toilet in the middle of the left wall and lavatory on the end of the left wall.
The new layout is as shown below.


The excess room is being taken from a linen closet and underutilized master closet.
The bump out being the vanity/sink is for the flue vent and return air plenum (which i will rebuild).
 


Above is an image of where the new bump out will go, framed with 1 5/8 steel stud due to proximity to the Type B flue pipe.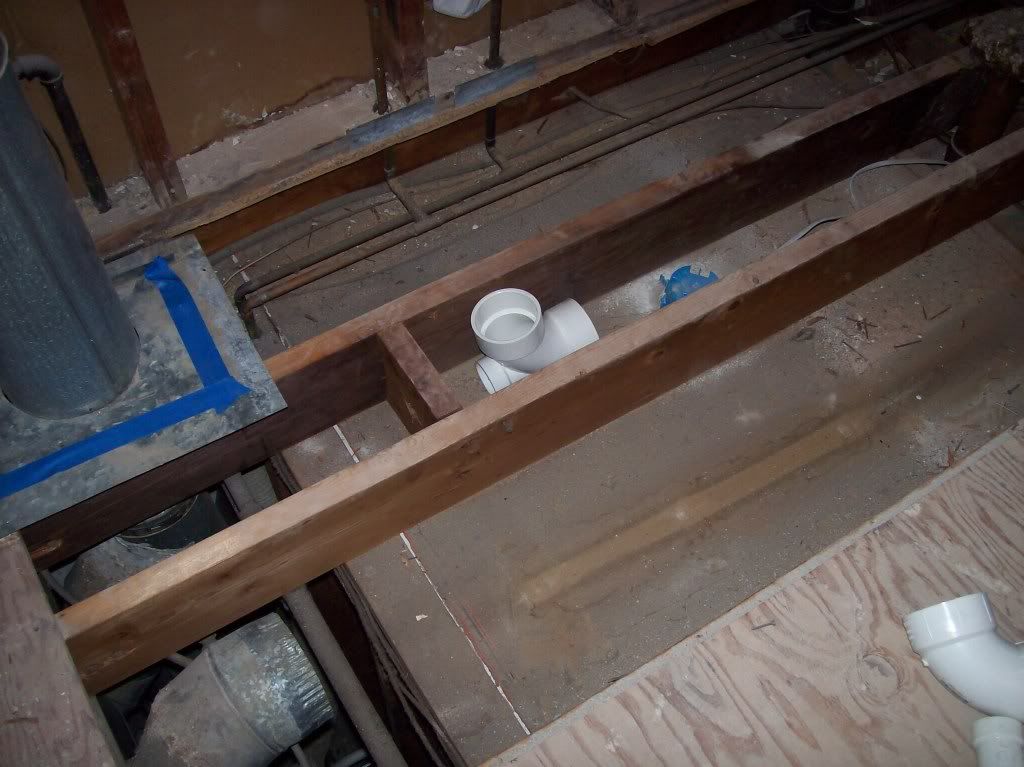 Above shows where the new closet bend and flange will need to reside. Shown is a heel inlet elbow which I will ask about later (one of my primary concerns).


Above shows the location of where the new shower trap will need to reside, as well as the main vent stack on the left and the horizontal drain/vent that runs down to the main drain on the right (not shown).


Above shows the horizontal drain/vent turning downward and the 2" vent for the adjacent bathroom. This is also where the toilet and shower from the adjacent bathroom tie in incorrectly.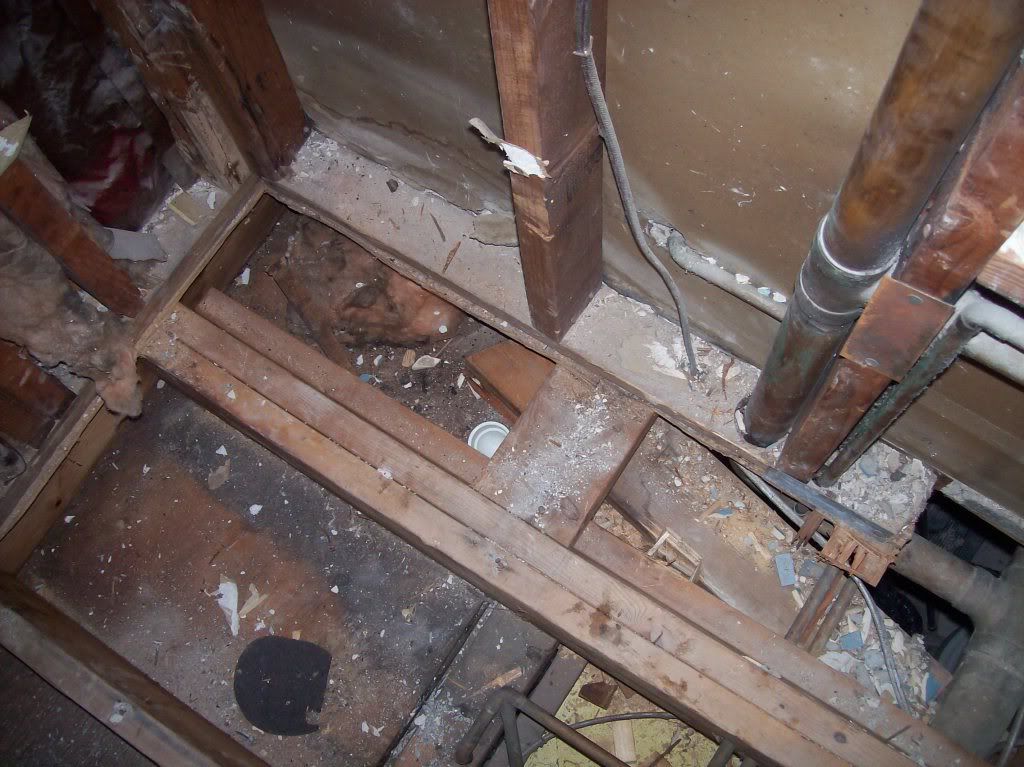 Above shows the location that the new bath trap will need to reside. Directly behind this is where the adjacent bathroom's toilet is.
Above shows an overall shot of the room.
 
 
 
 
 
 
Now for the questions:
I had a master plumber over today for about 90 minutes trying to figure out a new layout. He is a pretty good plumber as far as I know and I felt good when he left - but then I started thinking about it and the layout we came up with has both the new toilet AND the new shower venting horizontally below the floor. I will call him back tomorrow but for now I am looking for other opinions. Below is an isometric drawing showing the layout we came up with for the new bathroom as well as fixing the old adjacent bathroom. The biggest concern I have is the toilet beingvented using a heel outlet elbow below the floor, and the shower being vented from a tee/wye below the floor. We went through so many layouts today I got confused on the rules and didnt think of that when the plumber was here. Like I said I'll call him back tomorrow about this.


for now - I am looking for any suggestions you may have even if it is a completely different layout. Thanks