I own a NYC apartment and as part of a DIY bathroom renovation I need to take my toilet out to retile the floor.
this is my toilet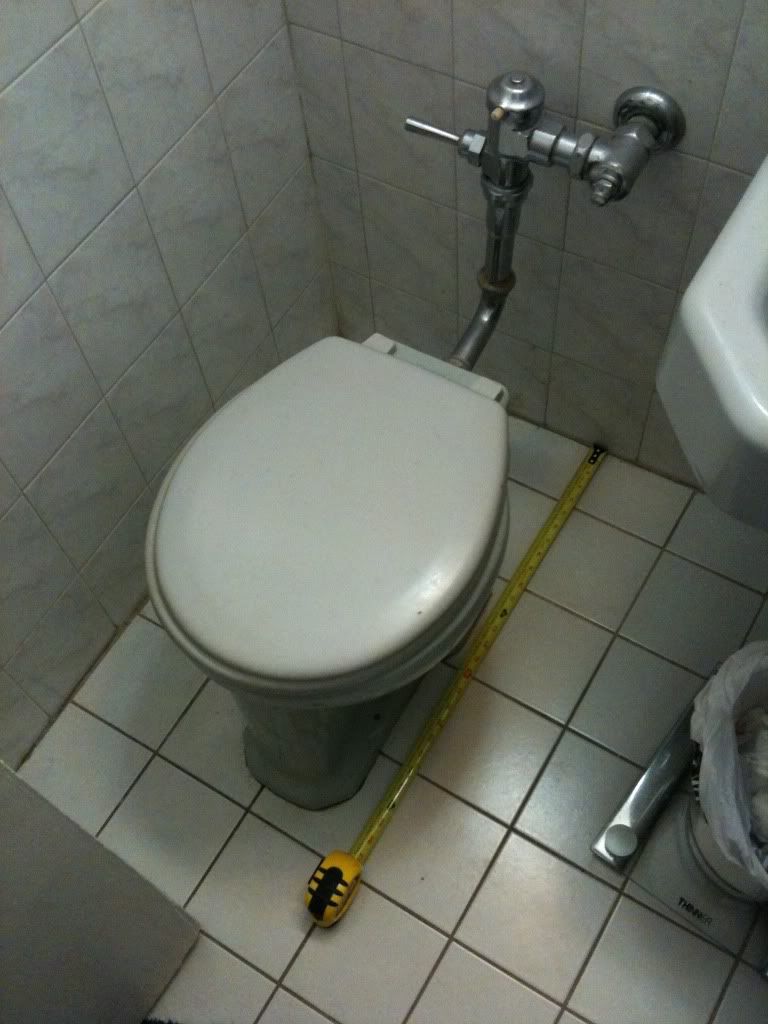 this is my set up. I believe it to be a SLOAN GEM (not GEM 2) flushometer.
I have the instal instructions for a GEM 2 but cannot find anywhere the exploded diagrams for an old style GEM system.
I do not have access to the main water shutoff valve to my building, so to take the toilet out I will need to close the control stop (I believe (A) in my picture). And even if I did, I cannot turn the water off to the other 40 apartments in the building to get this job done.
I have a few questions:
1) is it (reasonably) safe to rely on the control stop to turn off the flow while removing the toilet, and leaving it closed for a few days until I can put the toilet back in?
2) for the GEM 2 there is a spud cover that comes off to reveal a slot style turn-off-valve to adjust the control stop with a screw driver. Mine is an older style GEM, is the control stop just a nut that needs to be turned ((A) in my picture)?
3) The tail piece coupling ((B) in my photo), is this all I need to detach in order to remove my toilet, or do I have to remove the whole valve assembly from the back spud in the toilet (G)?
4) How reliable are these systems? I assume this valve is close to 40 years old. By turning off the water to the valve do I risk inducing failure?
I really appreciate any insight here. I have not dealt with a setup like this before, however, I am very handy, I just need a little guidance and perhaps a little assurance.