I bought a 3 bay stainless restaurant sink and want to install it into my basement, replacing a plastic utility sink. I have a few questions about how to best do this.
Here is the spot it will go, between the gray cabinet on the left and the blue frame on the right: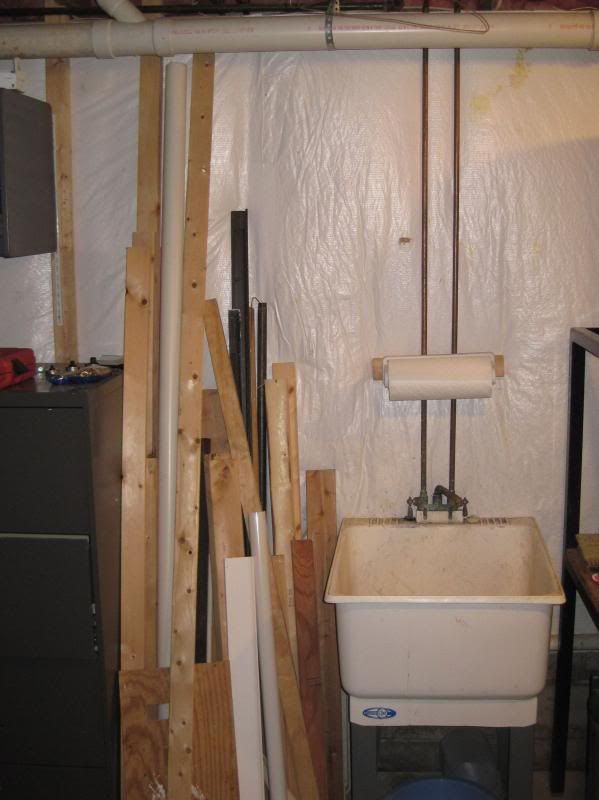 The supply lines are unsupported, and the white material is some sort of insulation blanket that is stapled on the top and bottom. Do I need to somehow support those copper lines? I'd like to install 1/4 turn ball valve shutoffs as well.
Here is the wall mount faucet:
I salvaged a couple of the cast copper backside mounts, and am considering using the 1/2" brass close nipples, and using cut rubber on the backside in case there is any play. Regarding making the connection, my thought is to install flexible supply lines between the copper supply and the cast pieces above. Good? Bad?
Here is the current drain assembly: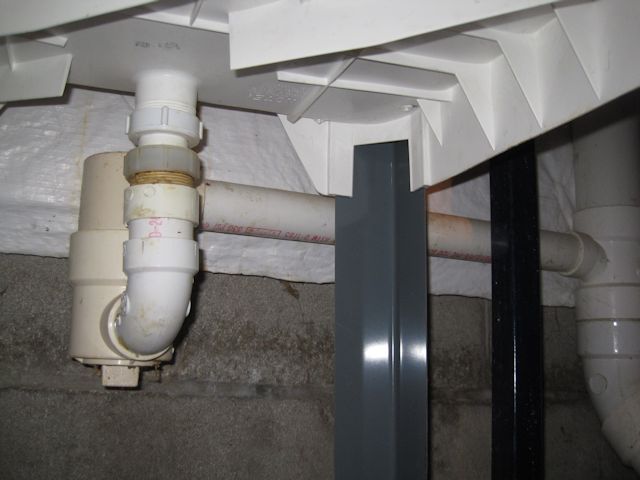 I'd like to keep the current trap if possible. Would I cut the high point of that small spacing (where it says D-2 in red) and install a 90 to go from horizontal into this?
The new drain assembly, I think is complete: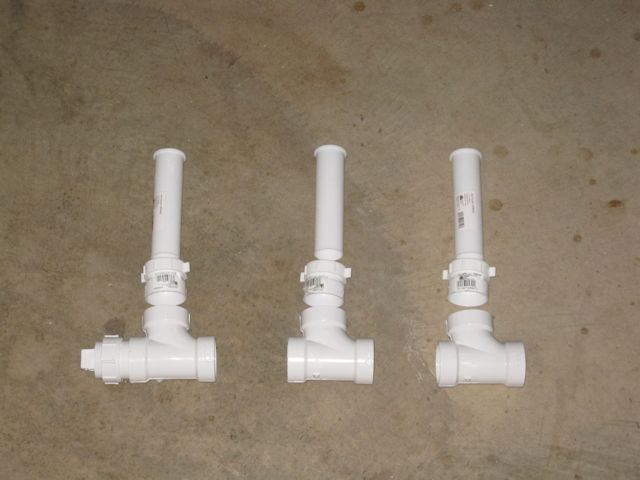 Going from left to right, I am putting in a cleanout on the end, and then sloping the tailpieces enough to drain into the trap above. Not shown is the PVC drain pipe to put it all together.
Finally, the stainless strainers: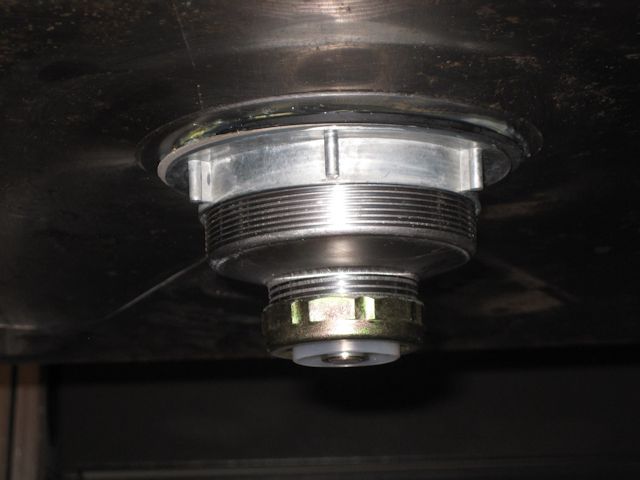 I put these in with a rope of plumbers putting on the top side between the strainer flange and sink. Tightened down with a spanner wrench while someone held the basket from the top side. I believe I take out the plastic insert and mount in the flanged end of the tailpiece.
Thanks in advance. I'll post pics when complete.