I installed a Moen one-handle kitchen faucet about 3 years ago. The model is CA87520.
It has developed a leak in an odd location: the mounting stud on the hot water side. The only ways I can see this happening would be from water on the top face of the sink migrating through the gasket, or somehow from an internal leak. For the record, I did have to replace the seals once because water was coming out around the o-rings of the rotating faucet. The seal kit had an odd mixture of seals included, and I was only able to replace a couple that matched, and after that the faucet is harder to rotate.
Here is a picture showing a drop of water forming on the end of the threads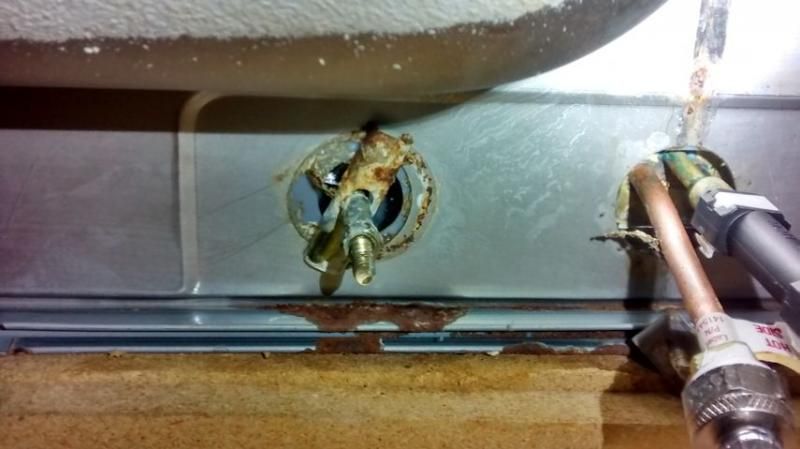 Any ideas on how to tackle?