I couldn't find anything locally in specialty hardware stores, so I looked online and found the shoulder screws on McMaster per your suggestions. I hesitated to order because to order 2 screws the shipping was like 5X the cost of the screws LOL. So I sat on it for another few weeks and finally placed the order, and by the time they arrived I was busy on other things and didn't get a chance to try them. until one day I saw two screws in a miscellaneous parts drawer and I was scratching my head..."oh yeah, those are for the tubing benders" so I tried them out.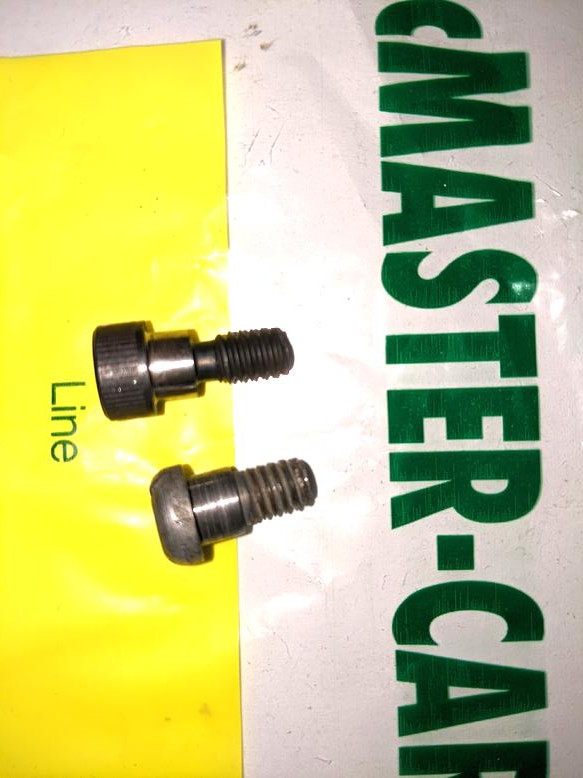 They worked fine but they "bottomed" before tight against the lever, they were may be 1/8" to 1/16" too long, so I took out my angle grinder and grind off a tad and that worked.
Again, apologies for not reporting back sooner.
You are right, the traffic is slow on this site so it makes it difficult to visit frequently.