Any of you guys here have experience with garage doors.
This happened to me just before Christmas – in fact about an hour before I was due to leave to go to the airport to fly off for the holidays. I was about to park my car inside the garage. When I triggered the remote the door opened halfway and stayed there. When I went to investigate I found that the bolt holding the door hinge had given way and the hinge had moved up and embedded itself into he wood at an angle. There was no way to move the door. Luckily my neighbor was home and with his help I was able to perform some emergency work on the thing. I had to release the hinge and the springs (which were under tension) and then push the door back into place. I then used some plywood to nail the door shut from inside. In spite of all this I was able to make my flight.
So now I'm faced with having to fix this. Since I have a solid door I was thinking of getting a sectional. However, I'm not sure I have enough headroom due to the overhead shelves in the garage. I have about 5.5" clearance in most places and about 3.5" in some places (where wood has been used to brace from below). Any ideas if a sectional is realistic in this scenario.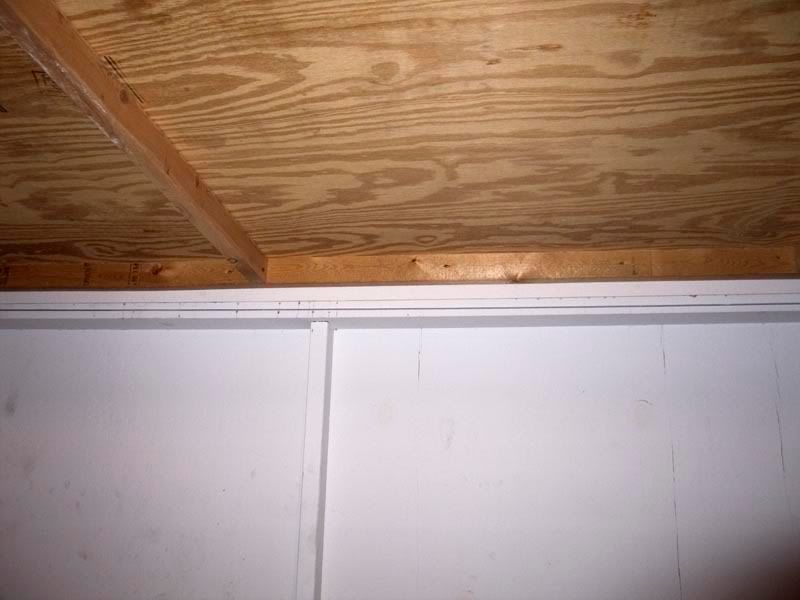 Another thing is that I will probably have someone do this rather than DIY. Any tips on finding a suitable contractor. What should I look for? There seem to be so many when I look online – no idea how to know if they are good or not.