After getting my hands tied up more then once ( No air switch)
I decided to upgrade my sink machine
My old Cobra (75' 3/8" Ridgid IC cable) and my new K400 with the same cable.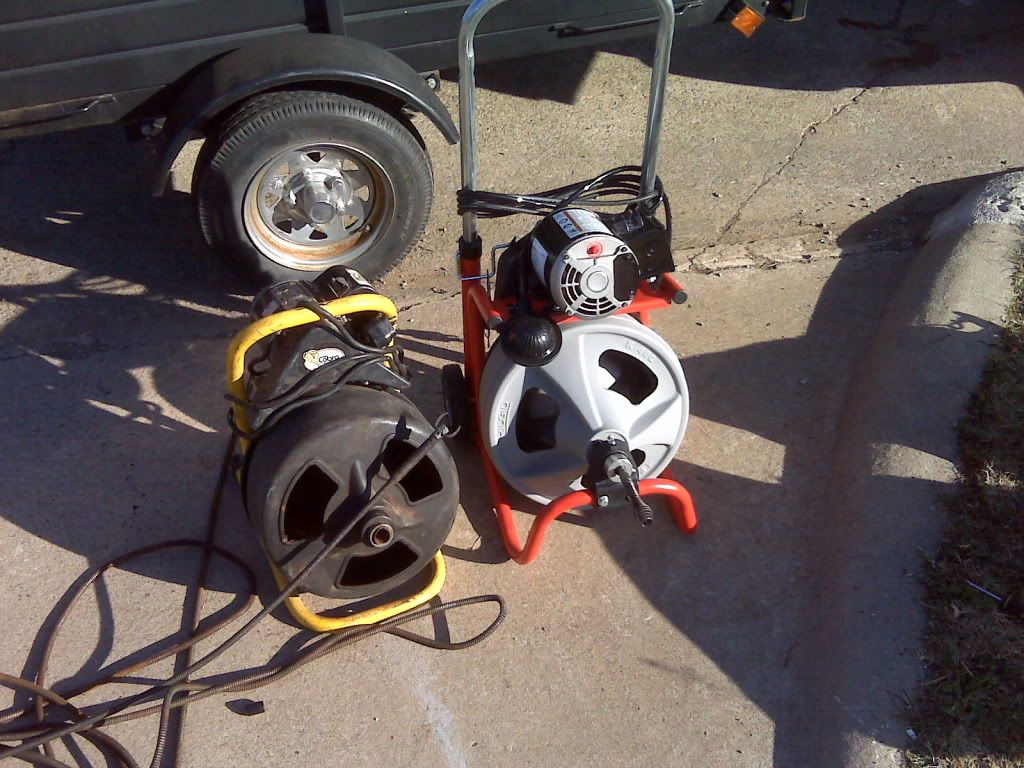 I put both cables side by side and am a bit concerned by the K400 cable end...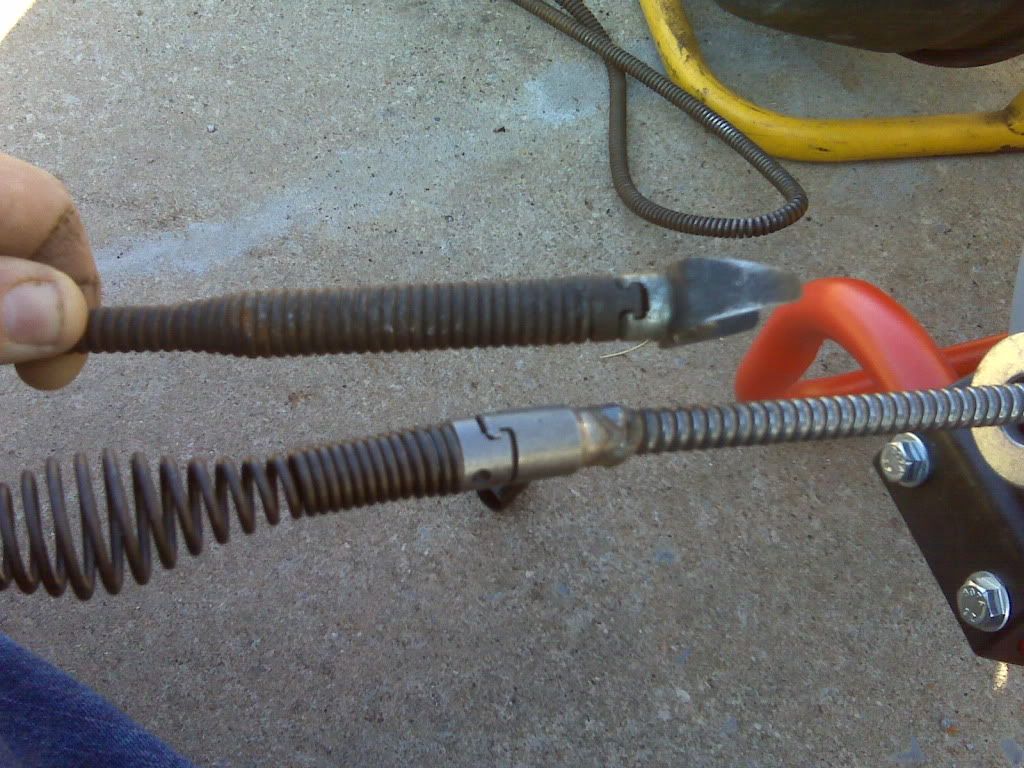 Colse-up of new 3/8" Ridgid cable end.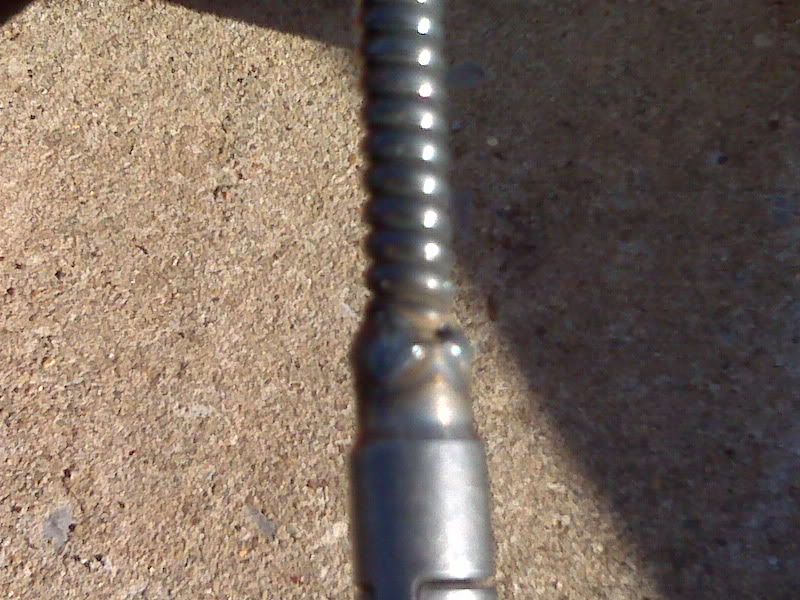 Is this the way Ridgid is doing their cable ends now??? Just by looks I do not have as much faith in this connection method though I'm sure it is a great cost saver.
Or is it just that I bought A K400 and need to do a cable upgrade.
Bill