What would be the best way to get these rocks (and Hot Wheel Car, lol !!!) out of this sewer. It's about a 250' run to the city sewer with directional cleanouts every 100'.
There is a section stretching 25' with the rocks lined up in the bottom.
Sewer runs in the back of a row of two 8 unit apartment buildings.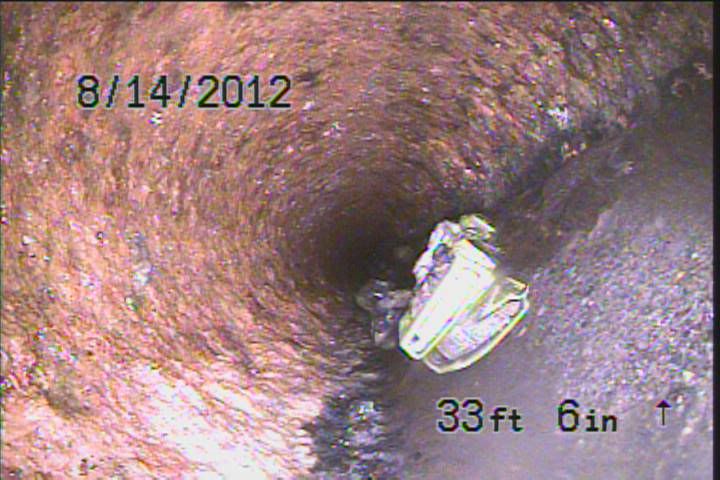 The vertical outside cleanout had a few inch separation about 4' down. Must have happened from the frost over the years. I stomped the 4' section somewhat back into the boot.