Re: My K-60
bill, here is a very similar stand i have for my threader.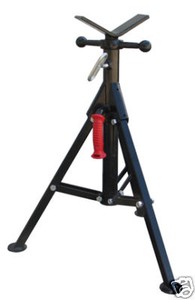 all you need to do is to remove the top adjustable v head and fab a tray to put the k-60 into. you can even fab it with a slight tilt to allow for the cable to drop downward.
try this link if you like.
http://cgi.ebay.com/Folding-V-Head-P...3A1%7C294%3A50
rick.