OK guys,
I'm posting the pics on my technique.
Ben had the idea of using a crowsfoot wrench, which is what I would have used if my crowsfoot set went up that high. The largest crowsfoot I have is a 3/4".
Usually I use a 12" adjustable wrench and a 15/16" open end wrench to install my angle/straight stops.
I have a difficult time using those Pasco & Ridgid stop wrenches, not enough leverage for me.
[/IMG]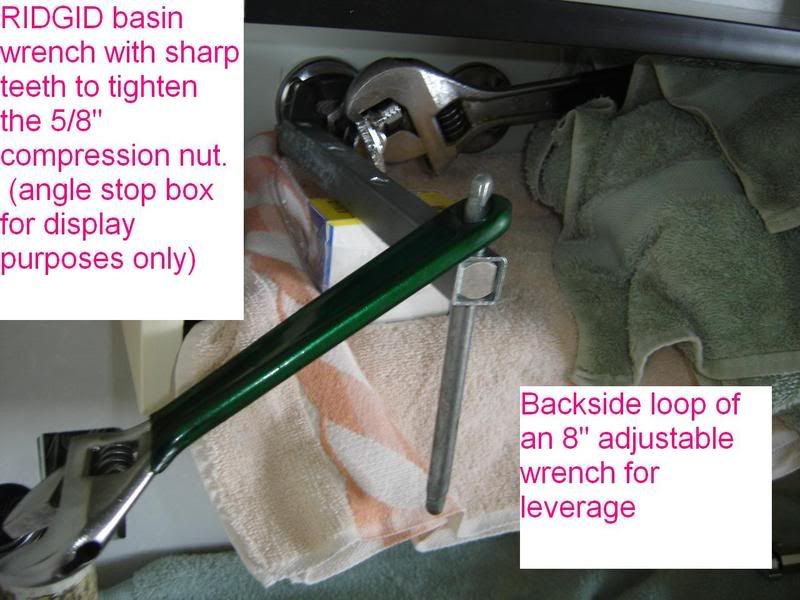 [/IMG]
The

RIDGID

basin wrench worked almost perfectly for this because the 5/8" compression nut is nearly the same size as a Lavatory supply nut. However, the chrome finish on the nut was marred slightly from the sharp teeth, hence the reason why I would have preferred to use a crowsfoot wrench instead.
Again, Thanks for all the great comments!
Tracy