I'm sure we have all run across a product that we thought was horribly designed. So, let's hear about them
We took out two AS Cadets and replaced them with Kohler Cimmerons since they wouldn't flush. Also, we installed a Cadet and the thing seemed like it barely flushed when the toilet we just pulled out was working fine (the customer wanted to upgrade).
C'mon, just look at this trap: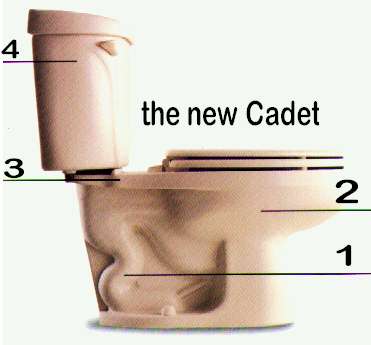 There are pictures of different Cadets with a smoother "flowing" trap on the internet, but I have yet to see one. Weird.