Rental property Sink clog....
I pull the trap apart and look in the stub out and what do I see?
( this is after I cut things away)
The previous plumber had gone down the roof vent and left a present in the line
The owner called the last plumber that worked on the sink (3 days ago) who could not get it cleared, of course he knew nothing about this
...
I'm the guy who is going to try to get it out...LOL
The cable is a 5/8" Ridgid open wind sectional cable...
It appears that the last plumber did not put his cables together properly which contributed to this issue.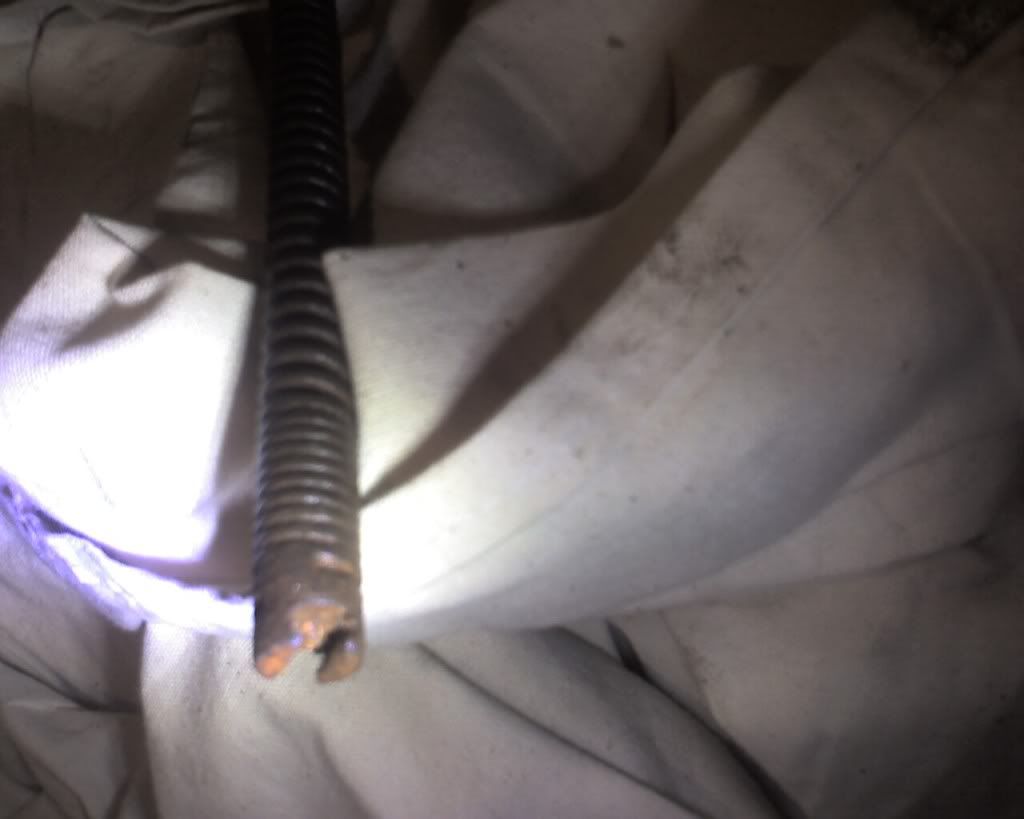 My plan as of right now is to pull the sink for a bit of room and get after it with an engine lift, or an AT forklift through the window. An electrician friend is loaning me a cable sock / cinch (think chinese finger cuff with a 65K lb break strength)...
This line is an 1 1/2 copper line running through / under concrete, my plan is to pull till it breaks.... If it breaks we will run new line around front of house through garage to backyard for tie-in...
Either way this one is going to be an interesting job in Hacktown.
Do you think I will have any luck pulling???
I'll take lots of pictures.
Okie