Well it is about time for the heat to start kicking on in Oklahoma so the Heater check-up calls are comming in...
Here is an example of what Natural Gas will do to copper line over time.
I find the failures in the flares first since that is the place where the copper has been made the most thin.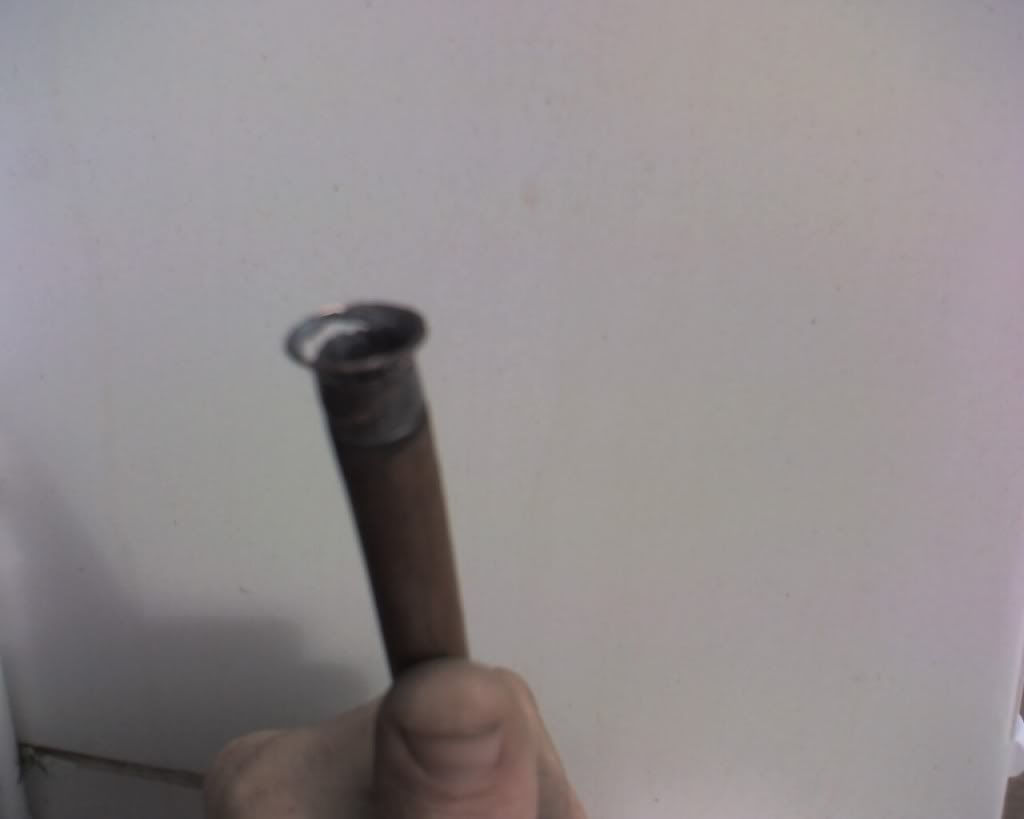 The same line is also showing the next symptom which is the Black flake that forms inside the line due to the Hydrogen sulfide in the gas reacting with the copper.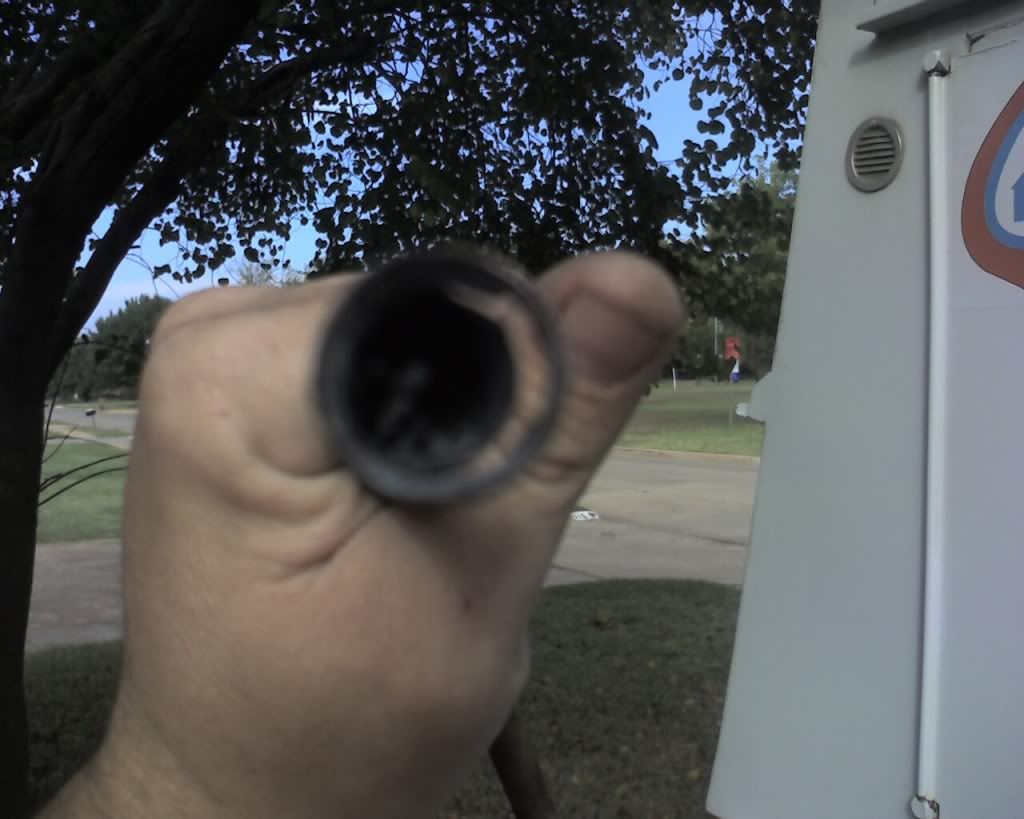 I need to clean the lens on my camera...
Okie