I saw these sitting in a building I'm working on... Owner will let me have all I want
I was thinking of doing an old school bathroom with these types of fixtures the lines are classic....All of the fixtures appear to be "Standard" Modesto...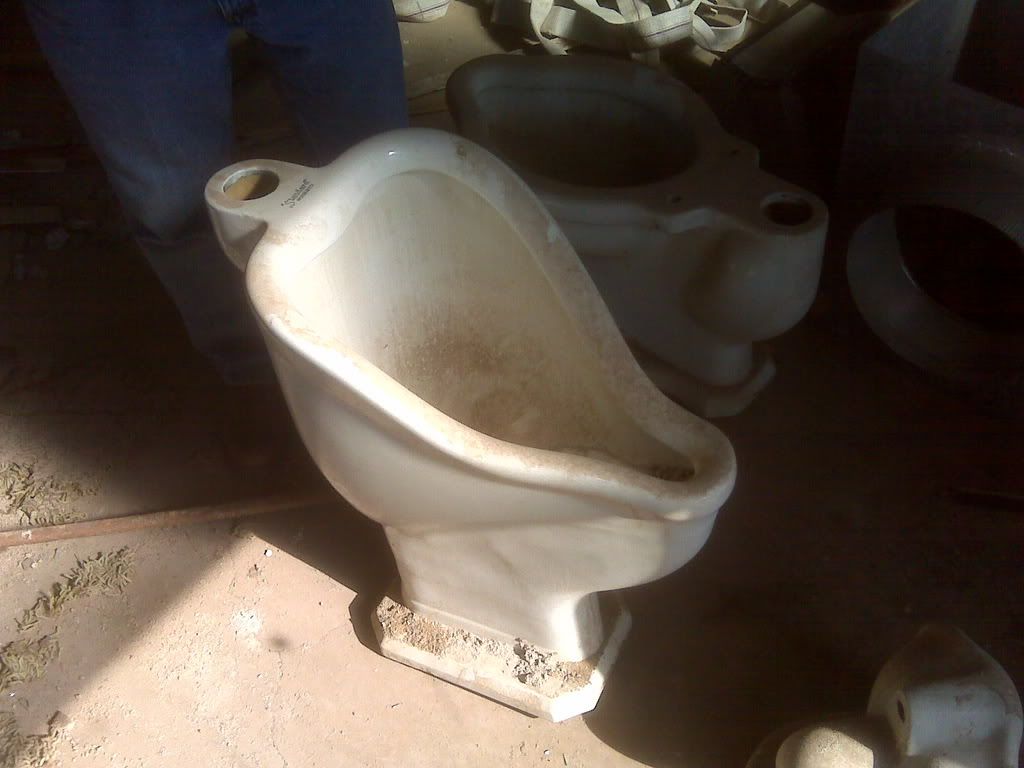 Aside from the dust they are flawless
Is it a small urinal sitting in the bowl???
Okie