I get a no hot water call from my Mother In Law(she called the plumber but he couldnt make it till Fri).
I got there today after work, the circulator pump was running constantly, boiler was full of air.
This is the damage, a leaky hot water coil.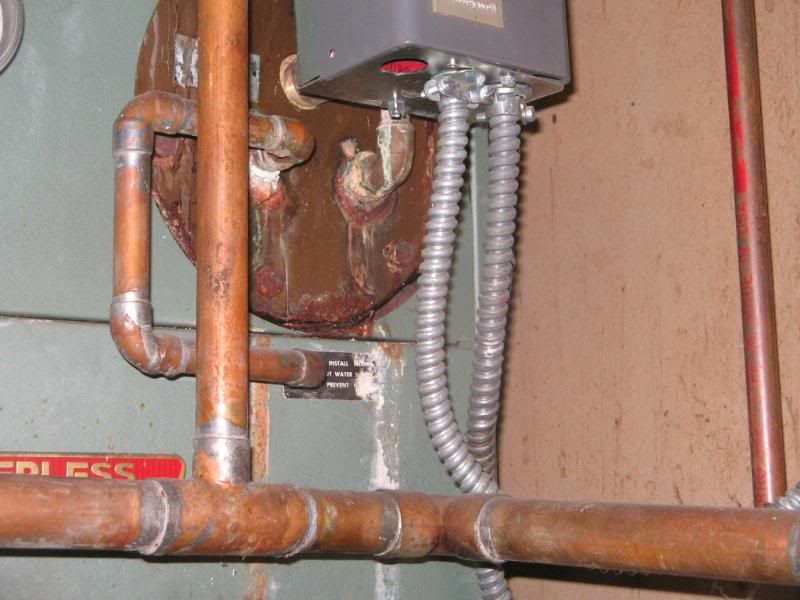 The hot water coil in the boiler was never propperly bypassed for this
I am going to eleminate the coil and plumb that bad boy in as a seperate zone like at my Dads house.