So I get a call to unclog a sewer line at a house I have been to before. I go there on Tuesday morning and run my cable. I get the line unclogged, but the problem was in a different spot then it had been the other two times I was there, and my cable hit something I couldn't get past.
Long story made short, me and the homeowner decided I will come back on Saturday and open up the sidewalk in front of her house to get to the problem spot in the sewer line.
Here is what it looked like before I started. The sewer line leaves the house next to the window, goes through the cleanout, and to the street.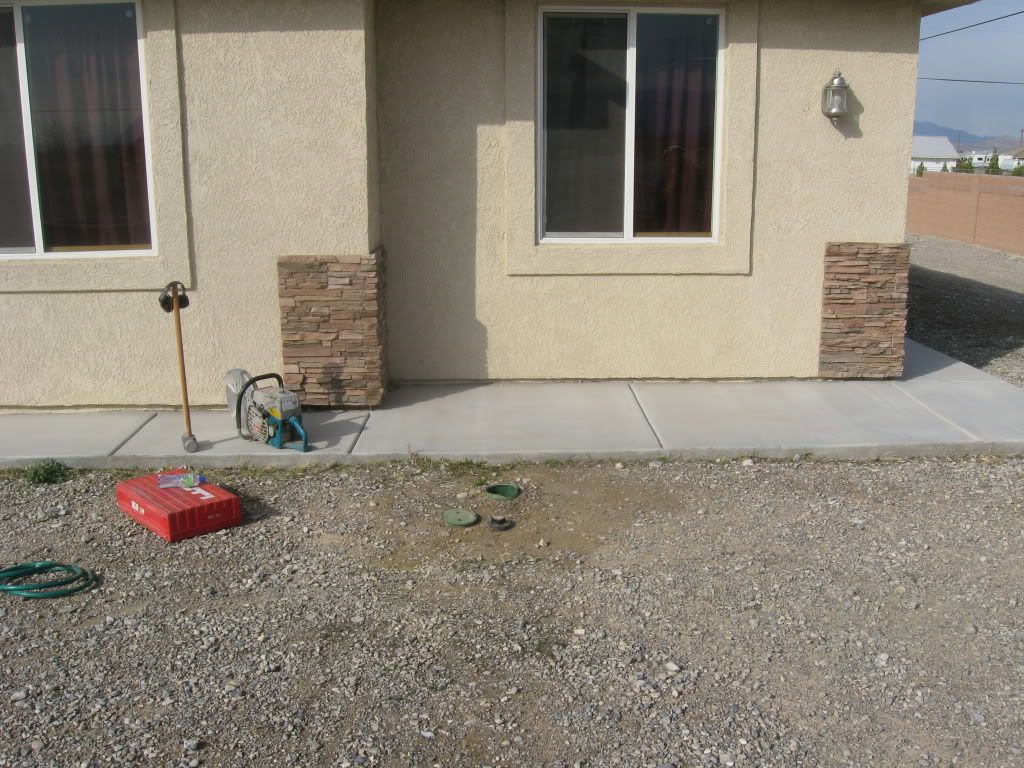 After removing the concrete and digging down, I found fittings on the pipe that made me think there was a p-trap on the line.
So some more digging, and removing a bit more concrete, and I found out why I couldn't get my cable to go past a certain spot.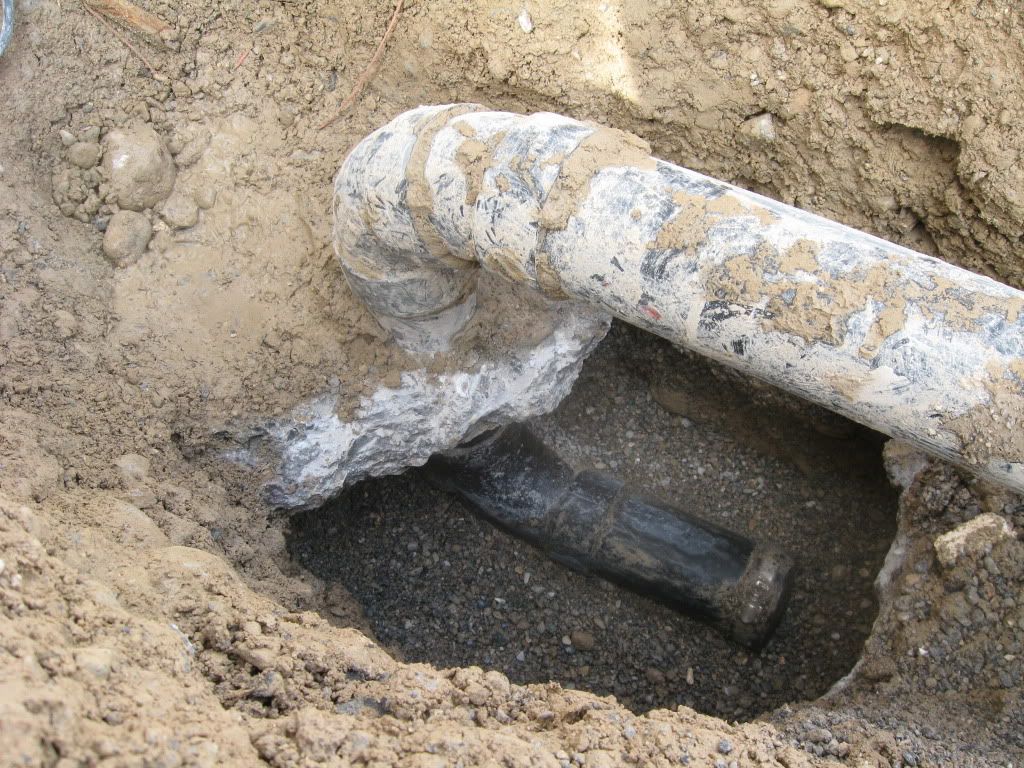 The lower pipe is the sewer line that leaves the house. It had concrete over it from when the slab was poured for the home. When it came time to run the line out to the street, they hooked on to the cleanout riser, and went downhill from there. Morons.
The house is between two and three years old. The homeowner is going to give the builder a few days to correct the problem. If he doesn't, she will hire me to run a new sewer line, and then take the builder to court.
The worst part of this job is that it was permitted and inspected. When people here me talk bad about inspectors, this is the reason why.
For her sake, I hope the builder does the right thing and fixes it. My wallet hopes it ends up in court though.