Bad PB pipe under slab
Hook up pipe to new roll of Pex and go find the other end...
Dig out the other end and start the pull from the inside out...
SNAP!!!!
Decide I better expose the line where it comes out of footer and see if I can find another spot to connect to (and pull from)... I then see why I can't pull the pipe
A root has decided to fill the 3" PVC footer sleve and crimp the lines...
This house is 14 years old, I have never seen this happen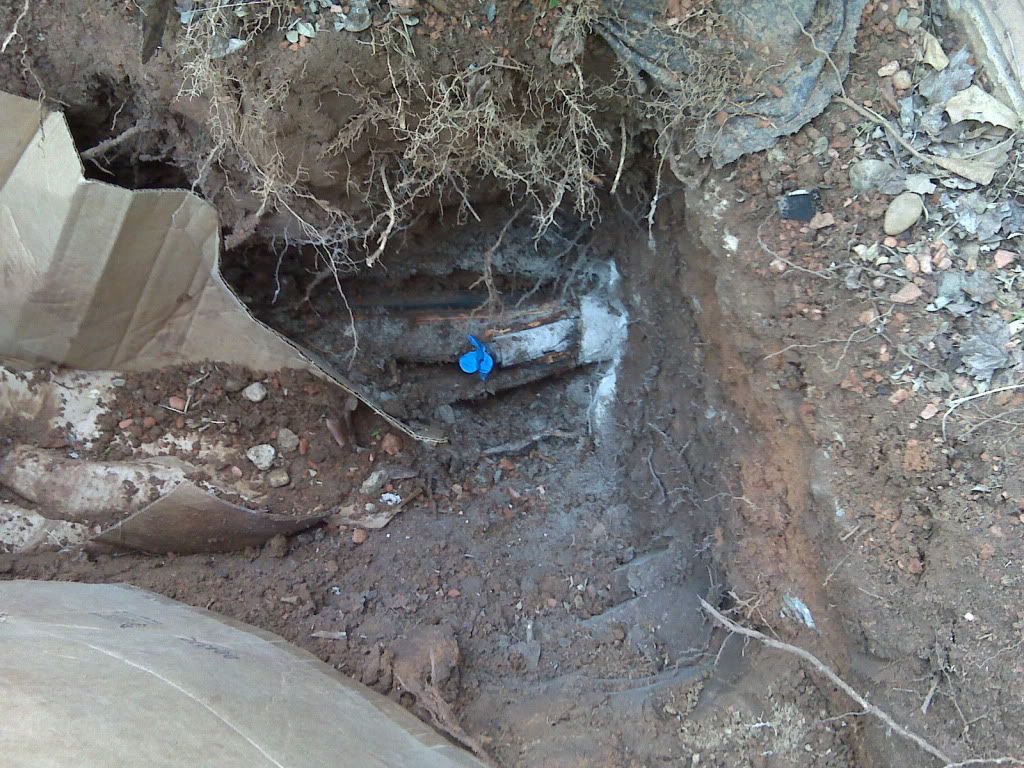 2.5" Root has grown in the middle of the three waterlines WTF!!! ( bad line has the blue rubber glove sticking out of it)
Tomorrow I get to jackhammer this customers bedroom floor to try and cut the other side of this root and get it out so the replacement pipe will pull....
Wish me Luck
To Be Continued.........