Washer / Kitchen sink draining slow so I send in a bulb to get a bite of the stoppage I sent the head out about 20'....
Here is what I find when I bring back my cable
(It's gonna be a bad day in Hacktown)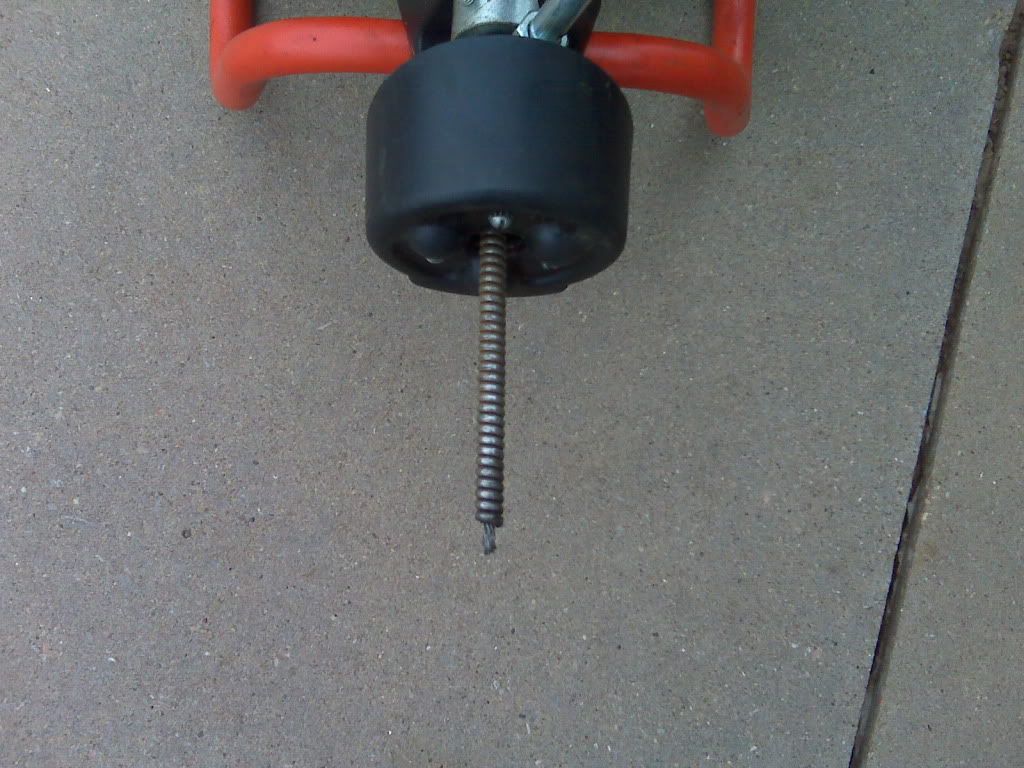 Hmmmm, I wonder what I wonder what happened? I did not notice anything while going in.... I better get out the MicroReel and try to see what happened...
Now how the hell did a bulb head get flipped in a 2" CI Line and why did I not feel a thing
Well I broke it so I better go and get it.... My K-400 is now down for the count. Thank goodness I carry 50' of 5/8" OW and have my trusty K-60 to spin it.
Made the catch
Here is the head after cleaning it up a bit...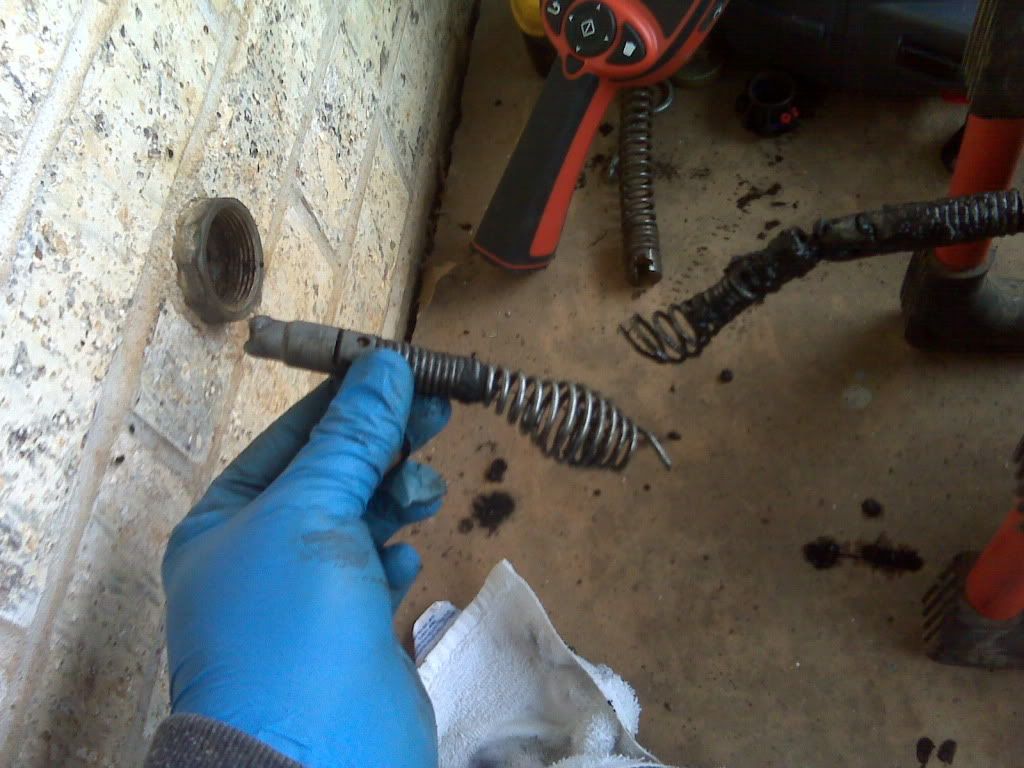 OK, So the head w/ connector broke at the weld... I'm still puzzled as to how I could flip like this and not feel a thing...
All's well that ends well