I got called out to a house a plumbed around three years ago for a leak. I went into the crawlspace and found this pipe was leaking at the port on the right.
Here is a close up of the leak.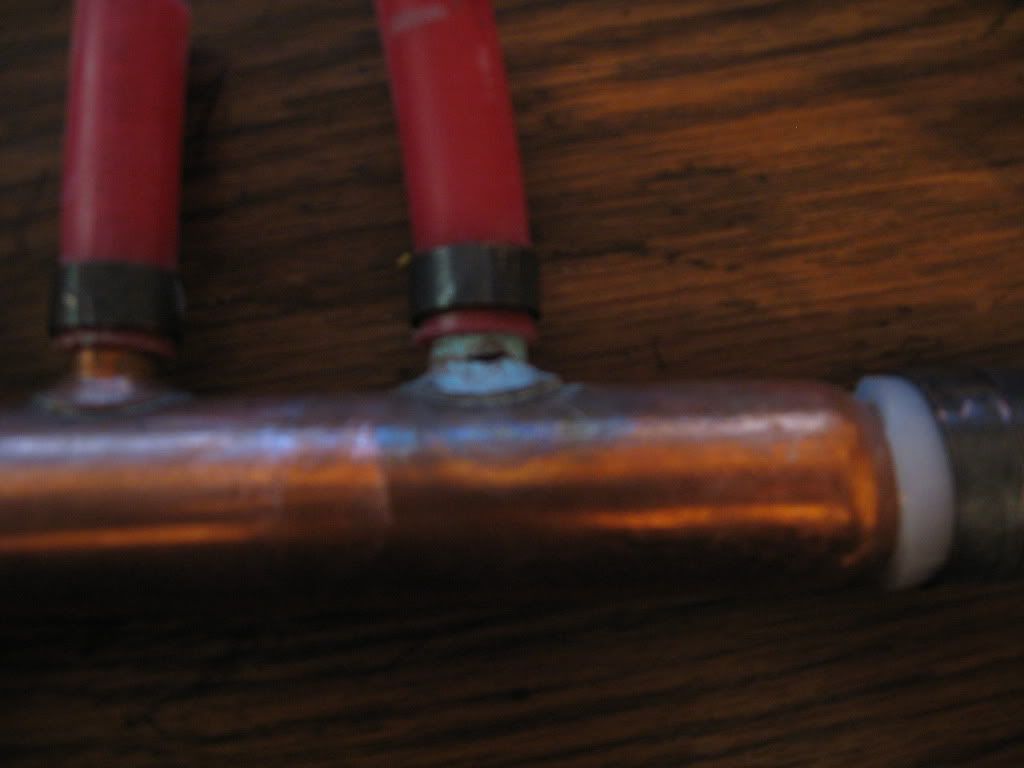 The manifold is a Sioux Chief manifold. The port that started leaking was the one that had the recirc. line hooked up to it.
Did that constant water flow cause this to erode away in just under three years? That is sure what it looks like to me, but I wanted an outside opinion.