Being a one man operation and doing both Plumbing and HVAC I tend to collect alot of scrap... I let it build up sometimes to much until I can't stand it then take it across the scales.
On the HVAC side of things most of the scrap equipment has to be seperated out ( Coils, Compressor, sheet metal). On the plumbing side Copper pipe is a bit easier to manage and store in smaller regular sections.
I really hated the tedious process of seperating everything out and have been kicking around an easier way to do it.
I got to thinking about the great way I have been cutting CI pipe with a grinder and a diamond blade (thanks to this site) and thought this would be a great way to deal with my scrap.
Enter the Stihl 420 Quickie saw w/ 14" diamond blade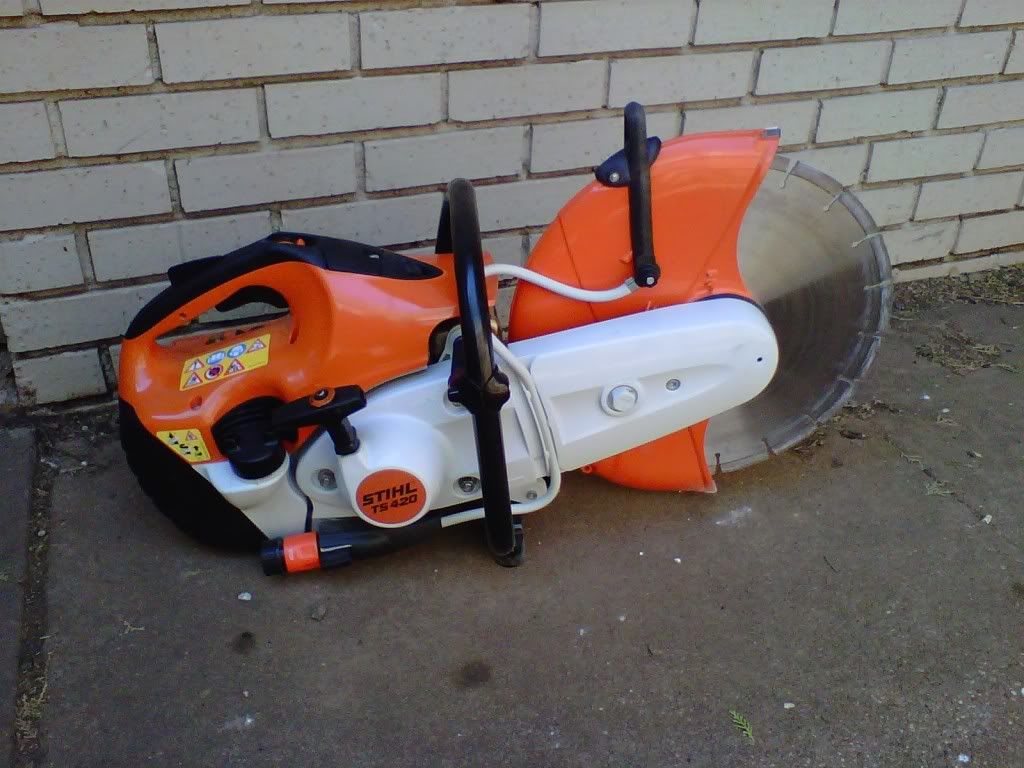 I can say that after 2 hours of testing their is nothing in the scrap pile that this machine cant cut.
-Steel
-Aluminum
-Copper
-Tin
-Cast Iron
How did I ever get along without one of these