Customers sewer is clogged... I work it with everything I have and cant even get it to pop, Gotta dig
Run Sonde and my trusty scout but she starts doing some really weird things outside so I decide their must be something radioactive in the ground when I realize my sewer problem shares an Alley with an AT&T building
Oddly enough my Spade comes back filled with dirt and a Bit of Phone cable... This can't be good...
Call my favorite excavator and get the locates... The phone starts ringing
It would appear that the city is very unhappy that I'm going to remove their new concrete since they recently relocated all of the overhead utilities underground... AT&T was also not happy as they have a rather large fiber bundle that they also relocated when the alley upgrade was going on (though it was not located until the remark after concrete was removed)...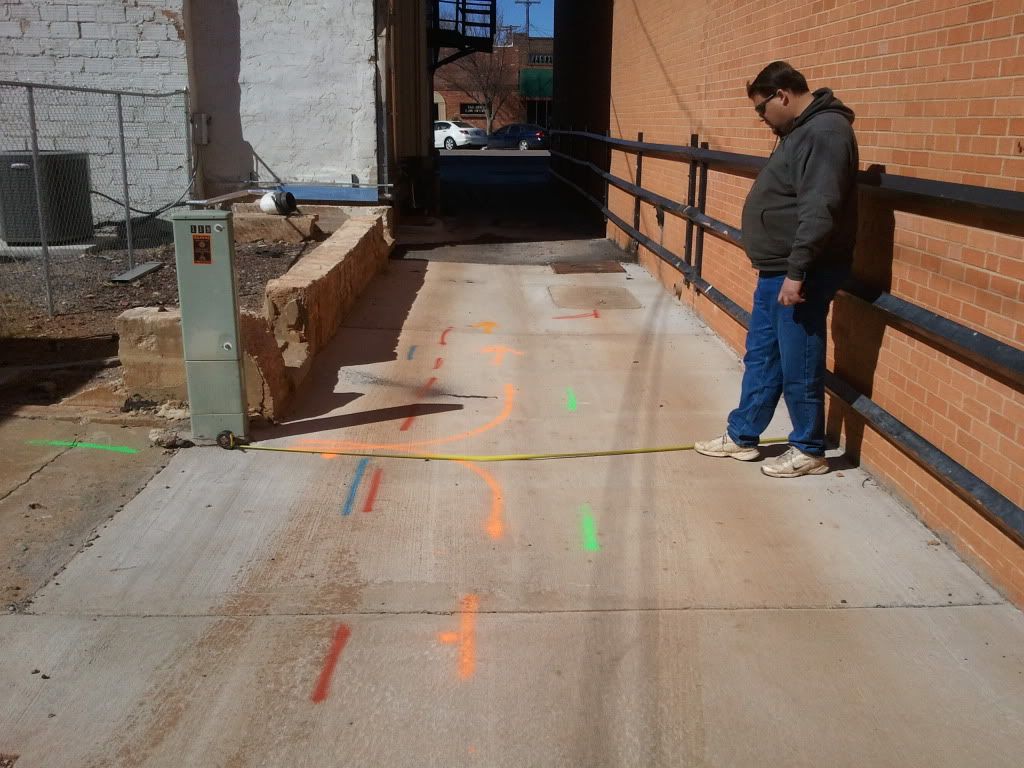 Pull the Concrete and decide we better Hydro Excavate and see whats going on down here...
Dannnnnnnggggggg Main sewer is 5' below this mess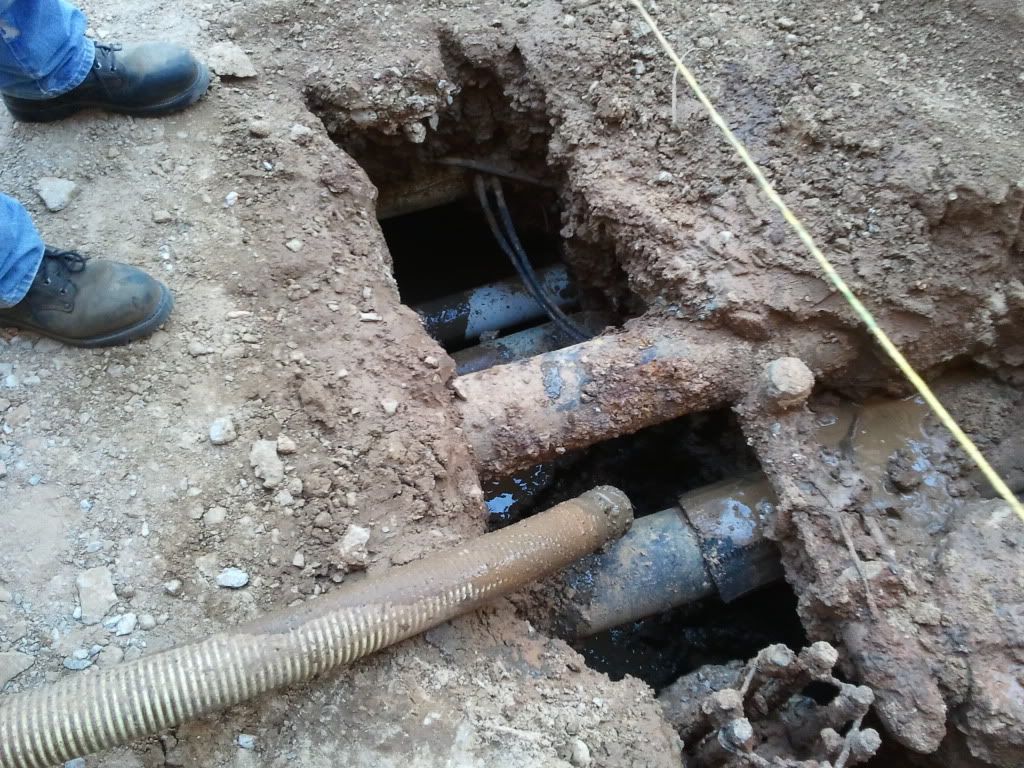 Kinda Funny that the Sewer was connected to the main before the $300K Alley improvement project per the city street commissioner who also called me asking why I was going to damage is great work
Amazingly the sewer is only 4' short of where it needs to be...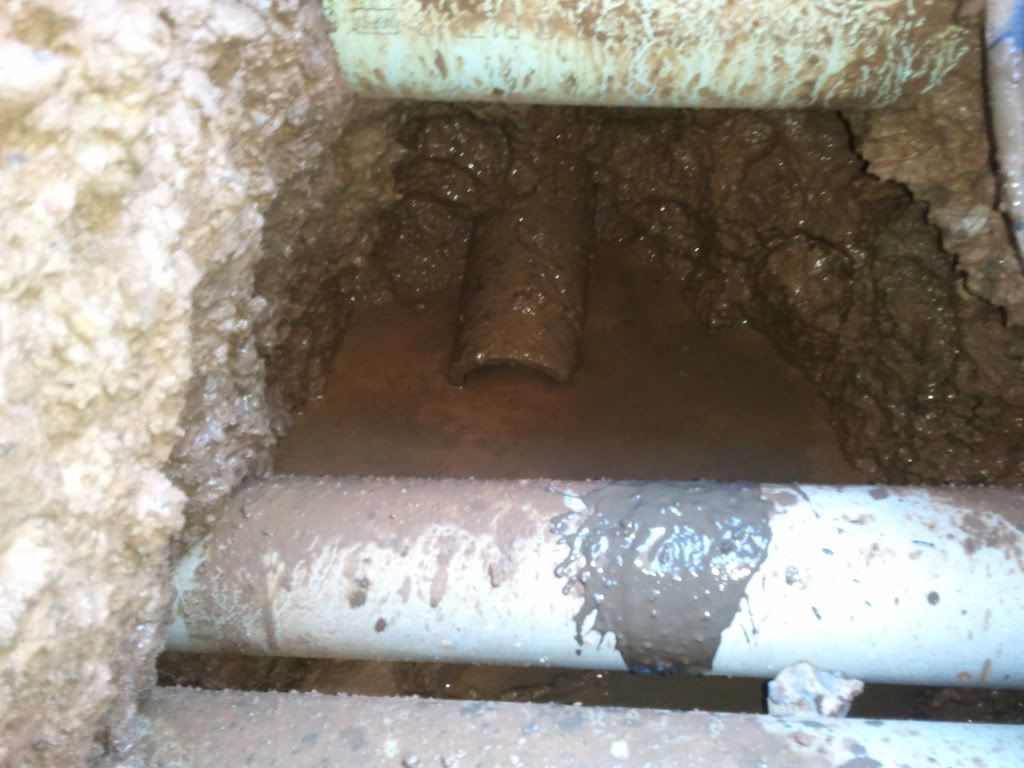 I will take a couple of pictures of all of the City Folks pointing fingers at each other....
Update: See I told ya they would all be around the hole...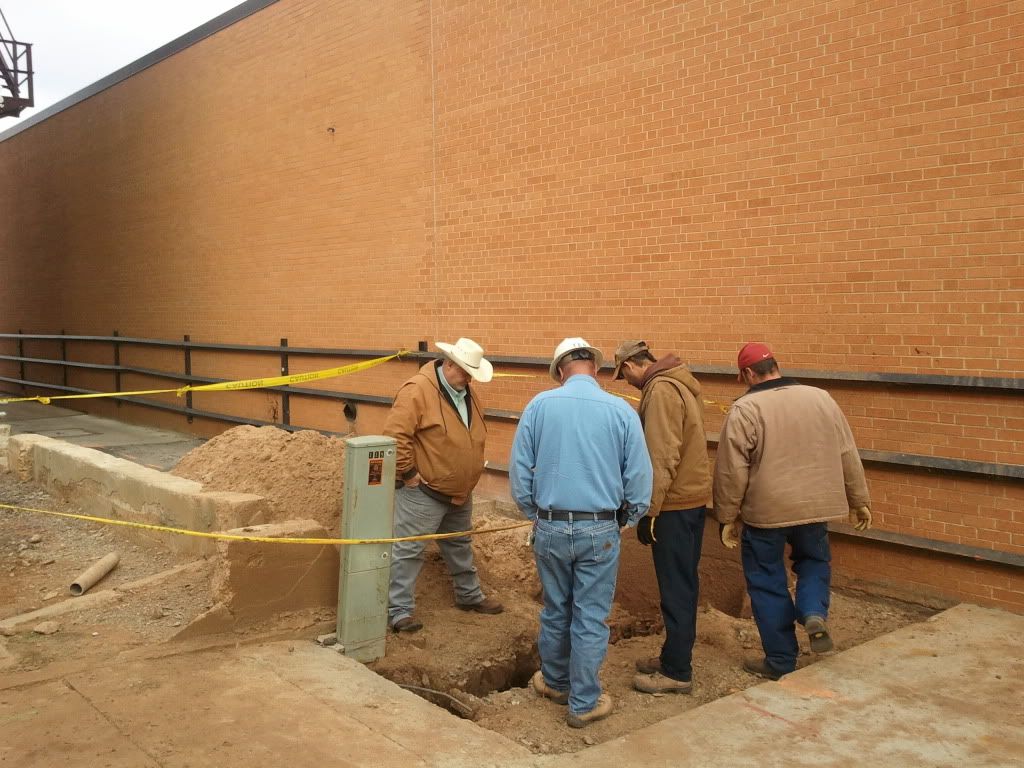 Here was the cities great repair job... (notice the cup, it keeps the dirt out of the main when you are back filling)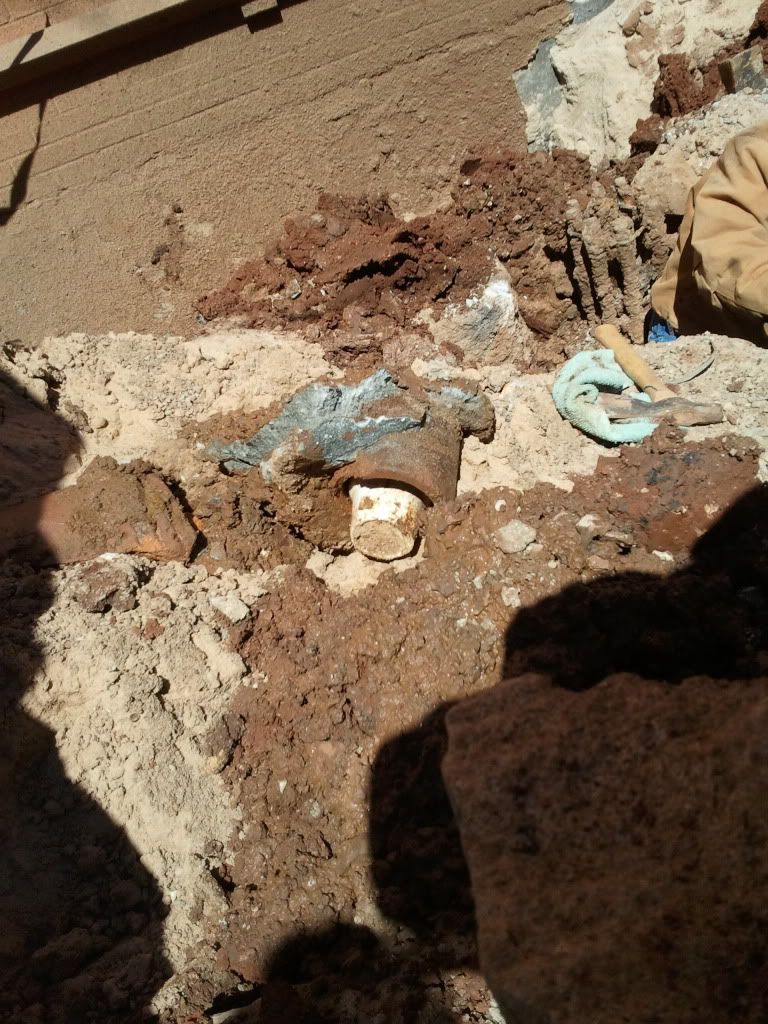 City needed to come in and fix the main (After I identified and removed 2x 6" gas lines that were abandoned)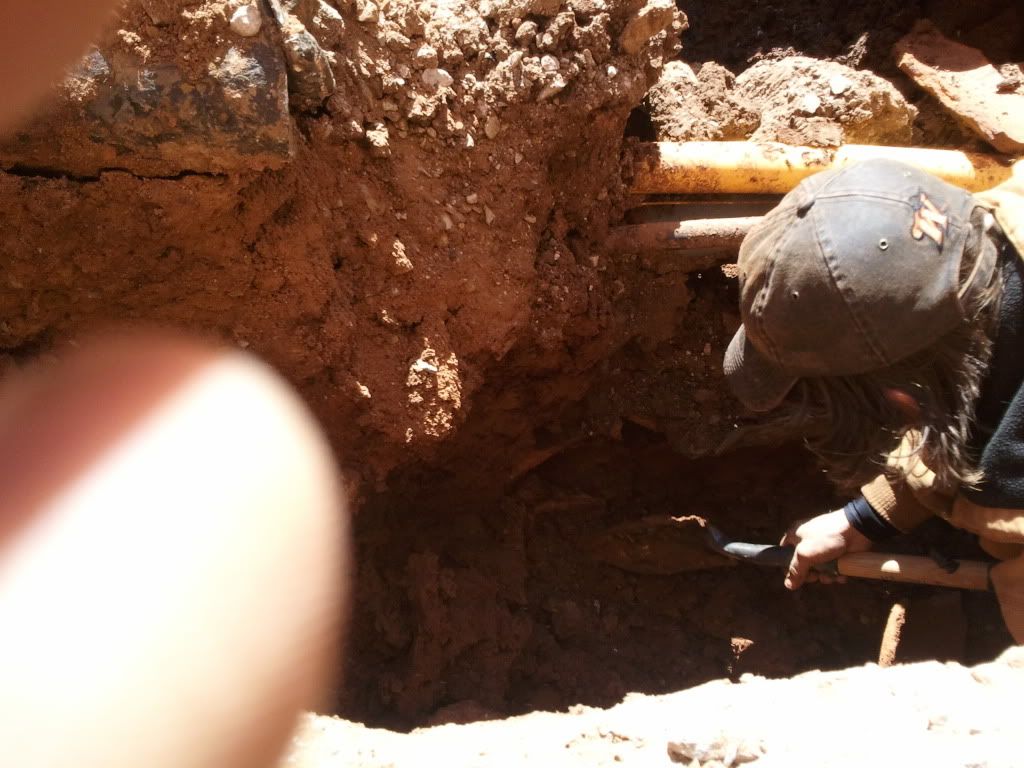 All is well that ends well... Back fill in the morning, and work on the bill