Hey,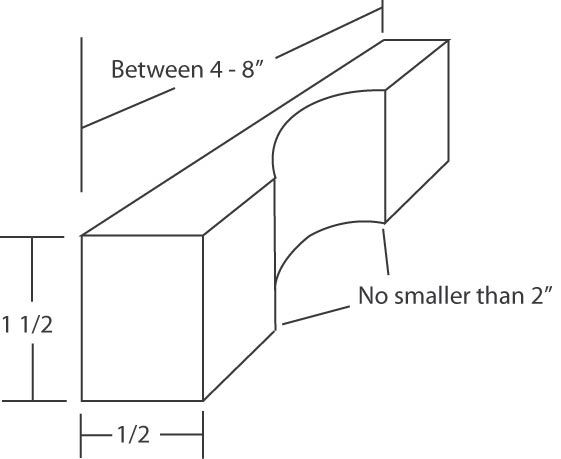 In this crude diagram is a piece of aluminum 1 1/2" x 1/2"x4-8" long and what I need done is shown: Cut a curved underside into the metal.
What would be the best way to do this without a milling machine? I don't have a drill press but if one is needed I would get one. Is it possible to take a 2" end milling bit and put it in the drill press chuck and cut it out that way? Or is there a high-quality metal cutting blade that I can put in my table saw and run though?
Any suggestions very appreciated.