Good day
So, here is the finished glass table
But first, that's the original table as it looked when I made it in Japan...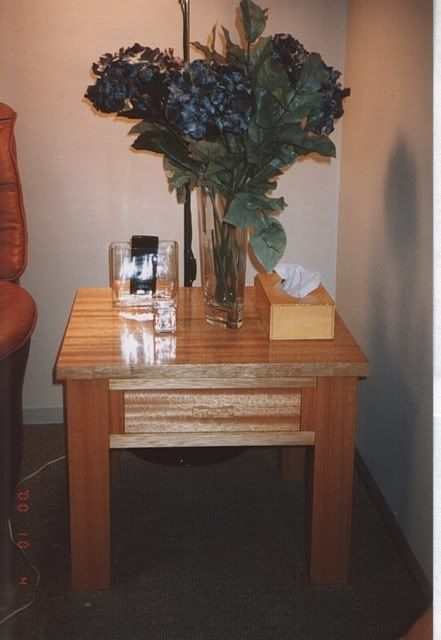 Five years later, in Israel, we stripped the clear varnish, stained it and again clear varnished...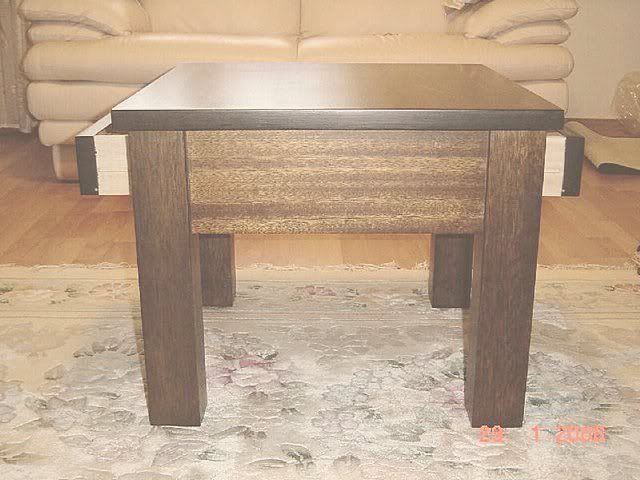 The only thing that changed in Poland is, the top...
No, I did not make the chair...it's a present from my son from his "African tour"...yeap, hand made...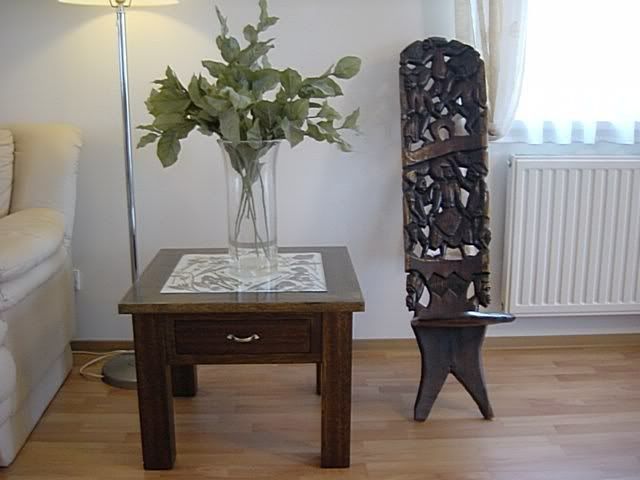 The flowers are from the Gilboa mountain (David and Jonathan - Jonathan died on the Gilboa mountain and David cursed it - "no rain and no dew on you Gilboa"), that my wife collected and dried while we were living in Israel...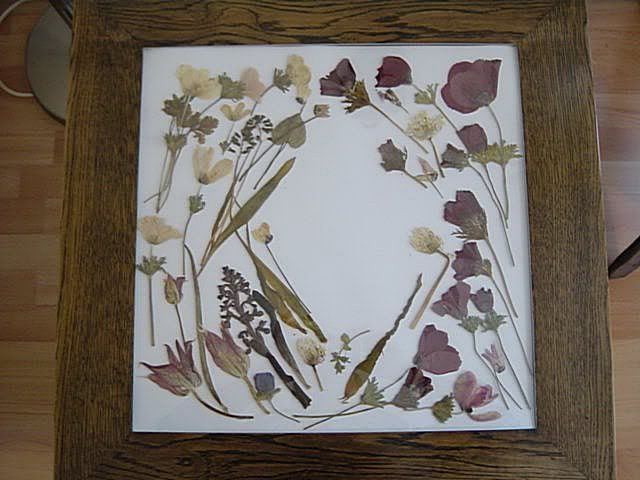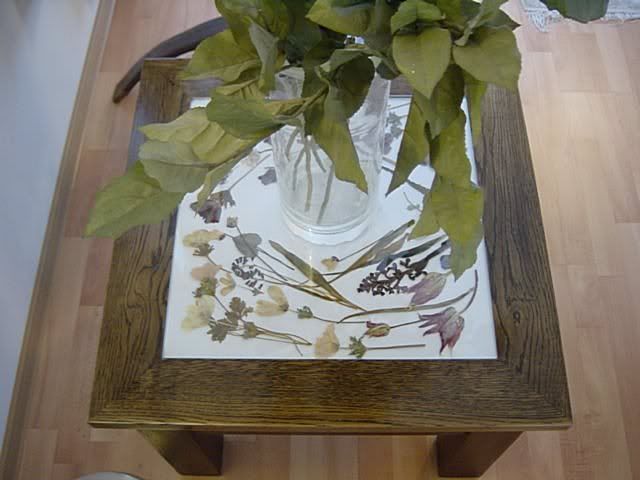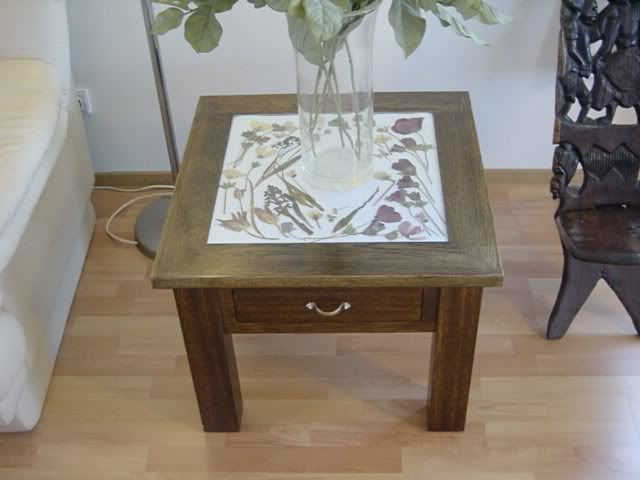 Regards
niki