Hello all:
New member, first post. You seem like a friendly group!
I just bought a 3660 TS (and planer and spindle sander!) and have a question regarding modifying the tablesaw to accept a 4" port for use with my Jet dust collector. I did the right thing and searched...and have spent the last hour reading posts that have been pretty helpful. It seems, though, that most have enclosed the base and I would prefer not to do that.
My saw hasn't been assembled yet, and I have the chassis upside down on my workbench. I see that Ridgid has (nicely) designed a blade shroud with a 2 1/2" dust port. The port is on an angle as necessary to allow clearance when tilting the blade. I bought a 4" port from WoodCraft that is angled from the flange, and I think it will work.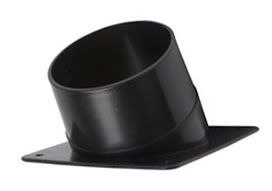 What I want to do is to remove the 2 1/2" port (already done, actually, and design a plate that will mate the underside of the blade guard to the new 4" port using the four removed screws and indexes for keeping the "tabs" on the shroud in place as the original port does: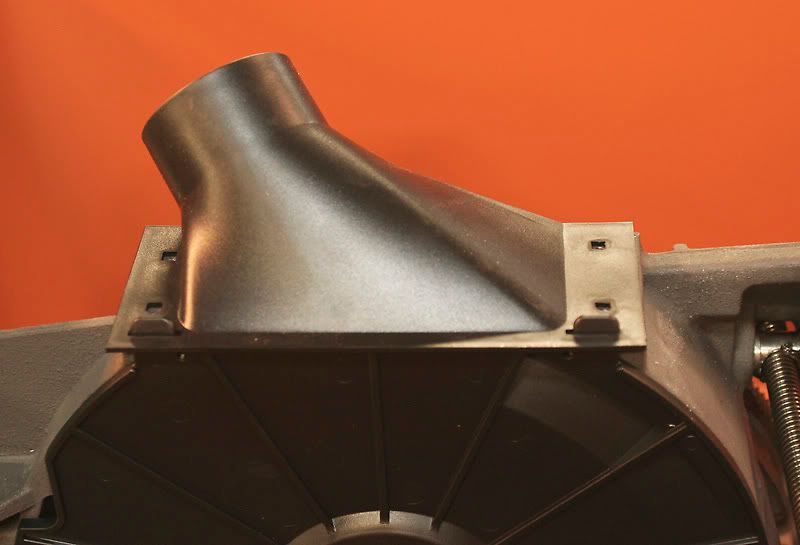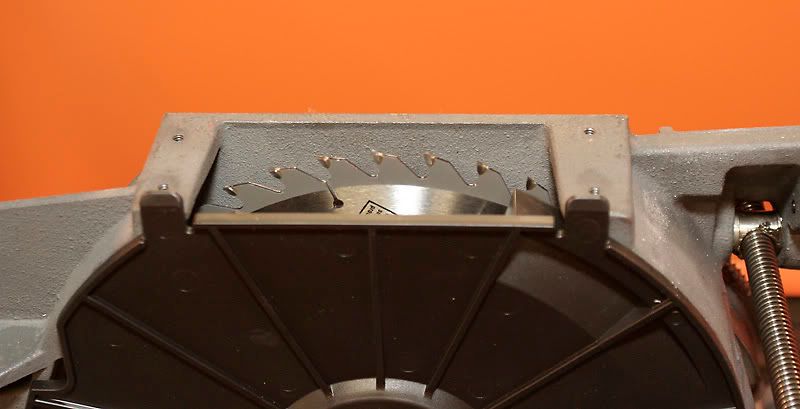 Has anyone done this?
I found nothing in my forum search, but some of the links that were provided were old and no longer available...so maybe someone has?
It certainly
seems
like it should work.
But if it's so easy, how come I don't see evidence of others doing it? I must be missing something!