I built some "outriggers" for my floorstanding speakers from a couple of 2x2 Maple turning blanks (as purchased, they were 2 1/8" x 2 1/8"):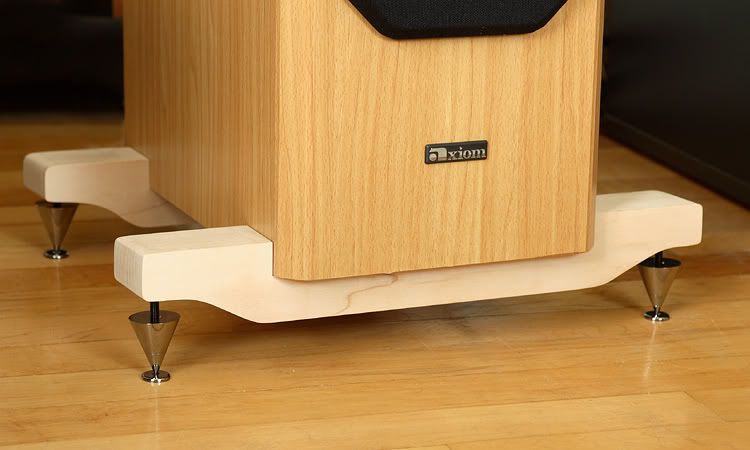 Now, a friend would like a set in Cherry for his "Boston Cherry" finish speakers.
My blanks I found right at Woodcraft. Easy. Today, I checked a local Woodcraft for his project and the only Cherry blanks they had were 1 7/8" x 1 7/8". I really needed 2" per side after finishing on my jointer and planer. So I went to a Hardwoods specialist, and they don't carry blanks in that size. If I need a final 2x2 size, I would have to buy 10/4 Cherry in pieces 8~10" wide. I'd have to rip them, and I was concerned that my saw wouldn't do it.
All the lumber I've ever bought (except those two Maple blanks) was from Lowes or Home Depot. All "one-by". I've never bought anything like 10/4 Cherry.
Will my Ridgid 3660 go through this stuff with a Forrest WoodWorker II or a 24 tooth Ripping blade? Or, does this saw simply not have the horsepower to do it?