I thought I'd share this w/ the community. I'd seen this type of closure on the motor cover of the sears/orion saws, and so I converted my 4511 to the same type. Now, no tools involved and takes about 2 seconds to access the inside of the cabinet, remove/replace the blade gaurd, etc.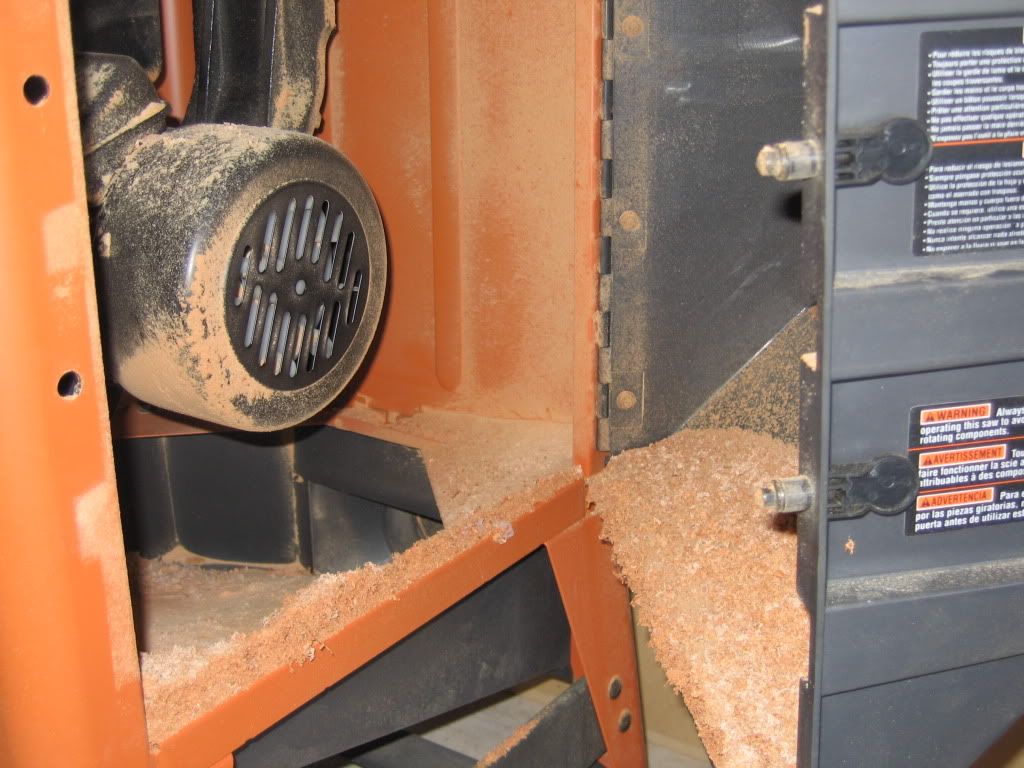 Here is the link to the parts (you need 2).
http://www.searspartsdirect.com/part...kToLink=Return
Simply install these in the holes on the plastic cover, and drill out the welded nuts on the cabinet (I think I used 15/32 or something just under 1/2, but 1/2 should work), and you're done.